5 FUTURE PLAY TRENDS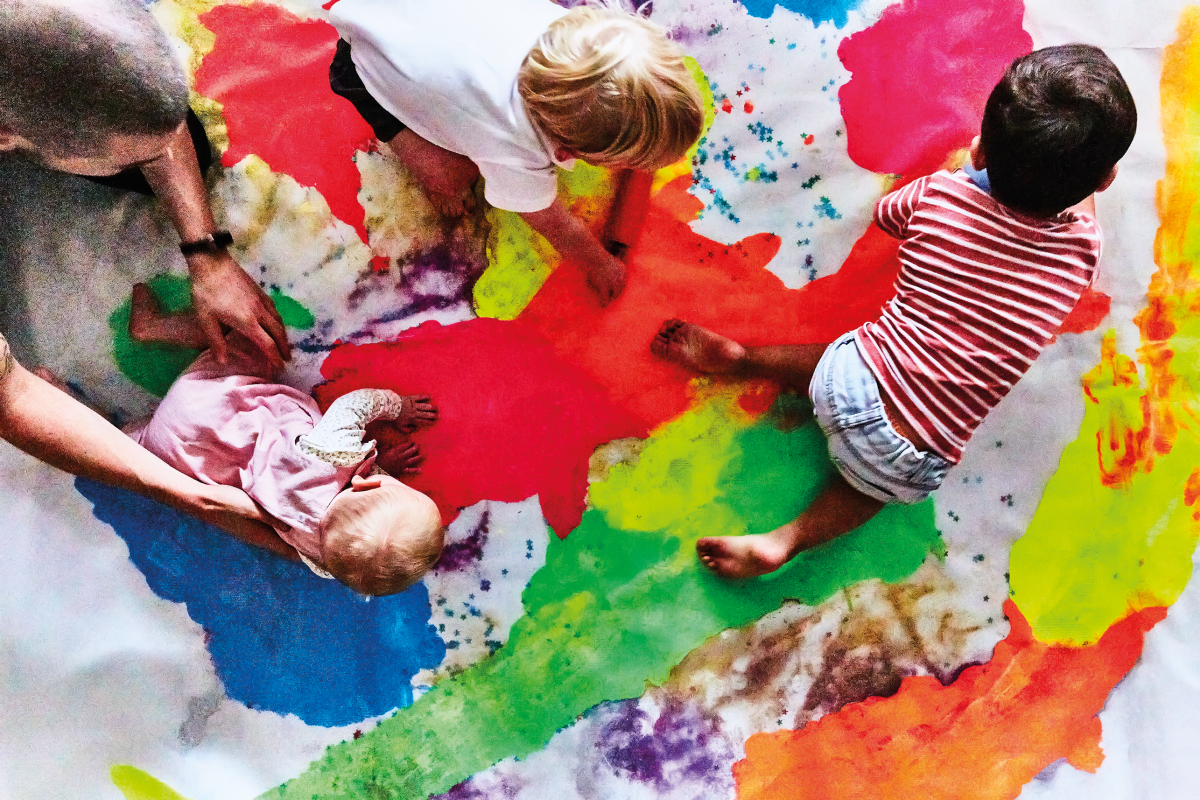 We explore what's trending in the world of play
Each year we look at what is trending in the world of play. This is used to shape our resources, activities and adventures at the clubs to ensure that we're at the forefront of play delivery.
The pandemic in many ways changed where and sometimes how children play. With playgroups, schools and playgrounds shut children discovered new creative ways to play using the resources they had indoors. Play opportunities were discovered beyond toys and playrooms to incorporate new ideas around heuristic play using household items. Kitchens, bathrooms and sometimes balconies became new play spaces forming new backdrops for play.
Now the world has opened back up again, as has a host of play opportunities, it is clear that some key trends founded in the pandemic are here to stay with new trends emerging too. Let's take a look…
TREND  1:
SURVIVAL
From mindful wellbeing to practical, the survival trend focuses on skills that will help children cope with whatever's thrown at them, with attention given to physical and mental wellbeing. The popularity of self-soothing fidget and sensory toys will continue along with activities that support children in regulating their emotions, mindfulness and breathwork.
Discover mindful art adventures in the art lab from creating serene soundscapes, painting to music, thoughtful observation of art works, and multisensory art adventures.
TREND 2:
FUTURE WORLDS
BETTER WORLDS
This trend focuses on creating better worlds, whether these are in a VR metaverse, imaginary play, to future proofing the planet through eco conscious activities. There is a heavy focus on toys striving to be greener using bamboo, maize rubber and cork.  Mini eco warriors will enjoy discovering eco toys in the Imaginarium at Purple Dragon, such as the eco dolls house complete with solar panels and electric cars. Sensational eco heroes can take part in imaginative team club adventures focusing on promoting sustainability.

TREND  3:
CREATORS
The creator trend offers children the opportunity to express their creativity and create their own content from stories to art to music and this will continue to flourish. Budding musicians can explore the host of instruments on offer at the clubs to create their own beats and lyrics whereas inspiring storytellers can bring stories alive in campfire tales.
TREND  4:
JOY IN MOTION
Freedom to run, bounce and splash expresses the joy in motion trend. From taking a splash and discovering aqua tales in the pool to bopping on a trampoline, climbing the Valoclimb to improving your golf swing on our pro simulator, the club's high energy zones offer a multitude of joyful active moments.
TREND  5:
PALENTOLOGY
Dinosaurs have been an evergreen play theme but popularity is expected to soar in the world of play following the new Jurassic World Dominion film reigniting a passion for palaeontology and all things dinosaur! When it's time for a snack after all the excavating and t- rex chase, our Gourmet Gofers children's cooking room offers the chance to power up with a herbivore smoothie and concoct a Dino avocado egg extravaganza!