5
BEST SUPER LEARNING TOYS
Learning through play is one of the core, founding principles of Purple Dragon. We highlight some of the best toys to help inspire young imaginations.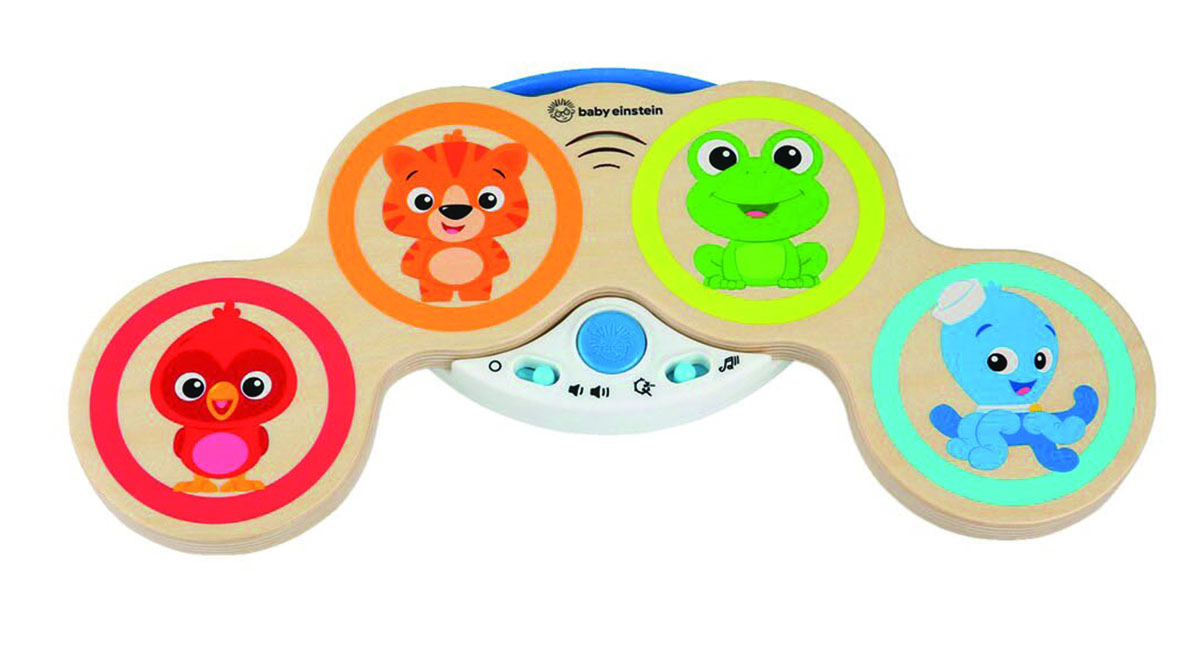 1
MULTISENSORY PLAY
Baby Einstein has joined forces with Hape to create elevated interactive wooden musical instruments. The Magic Touch Drums offer a different realistic drum sound with each tap. The additional melody mode provides musicality and rhythm.
Baby Einstein Magic Touch Drums, £19.99,
johnlewis.com
2
STREAM PLAY
Science, technology, robotics, engineering, arts and maths focused play is captured under the umbrella of STREAM, with toys in this category designed to help inspire the next generation of innovators in these fields. It's rare to find toys to teach coding that are not plastic or linked to an app, but Cubetto is one such find and offers a screen-free introduction to coding. Children place the function blocks on the board to create a programme that directs the robot through an adventure on a playmat.
Cubetto Coding Robot, £195, littlewhispers.co.uk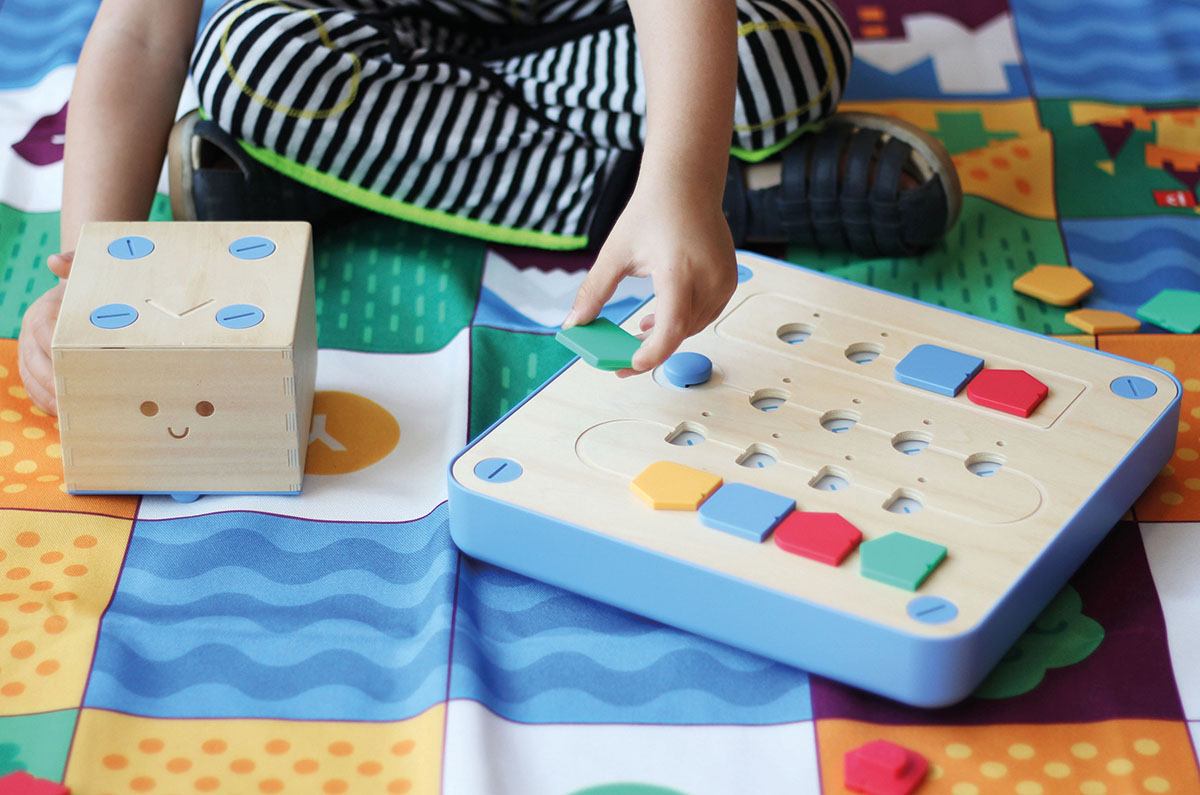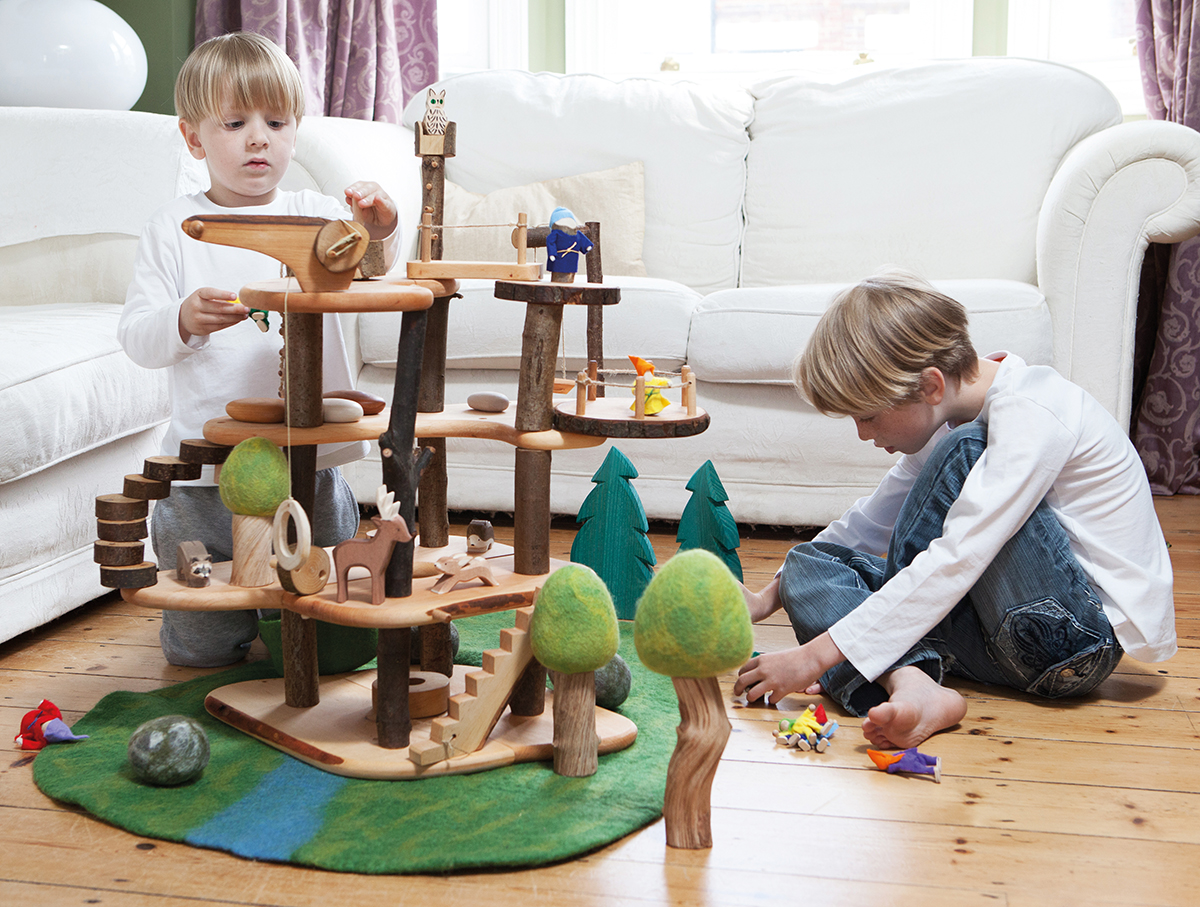 3
IMAGINATIVE PLAY
Made from reclaimed wood, these blocks allow for endless play opportunities. Fabulous
for physical development, in particular eye and hand coordination, they're also perfect for inspiring imaginations.
The rustic texture offers a tactile play experience which is often lost with plastic construction toys. Children can enjoy exploring sorting the pieces by shape, length or texture, before going on to use them as a construction toy and discovering what can be created – from the tallest towers to magical kingdoms that provide an ideal backdrop for small-world play.
Magic Wood Eco Tree Blocks, £44.99, myriadonline.co.uk
4
ROLE PLAY
This often incorporates activities that children observe in adults, such as work roles and domestic routines. Role-play toys are a wonderful resource to support development of language and social skills through play interaction with others. It is interesting to see how role-play toys have developed to reflect societal trends. Some now include canvas bags for life and wonky fruit and vegetables, like these, that educate children in greener ways to shop. Grooves in the toys offer a realistic tactile experience and the Velcro allows little ones to practise chopping, to whip up something yummy for supper, before sticking them back together ready for their next dish. Fabulous for developing hand and eye coordination and imagination, as well as delivering a beautiful message about sustainability.
Plan Toys Wonky Fruit and Veg, £32.95, scandiborn.co.uk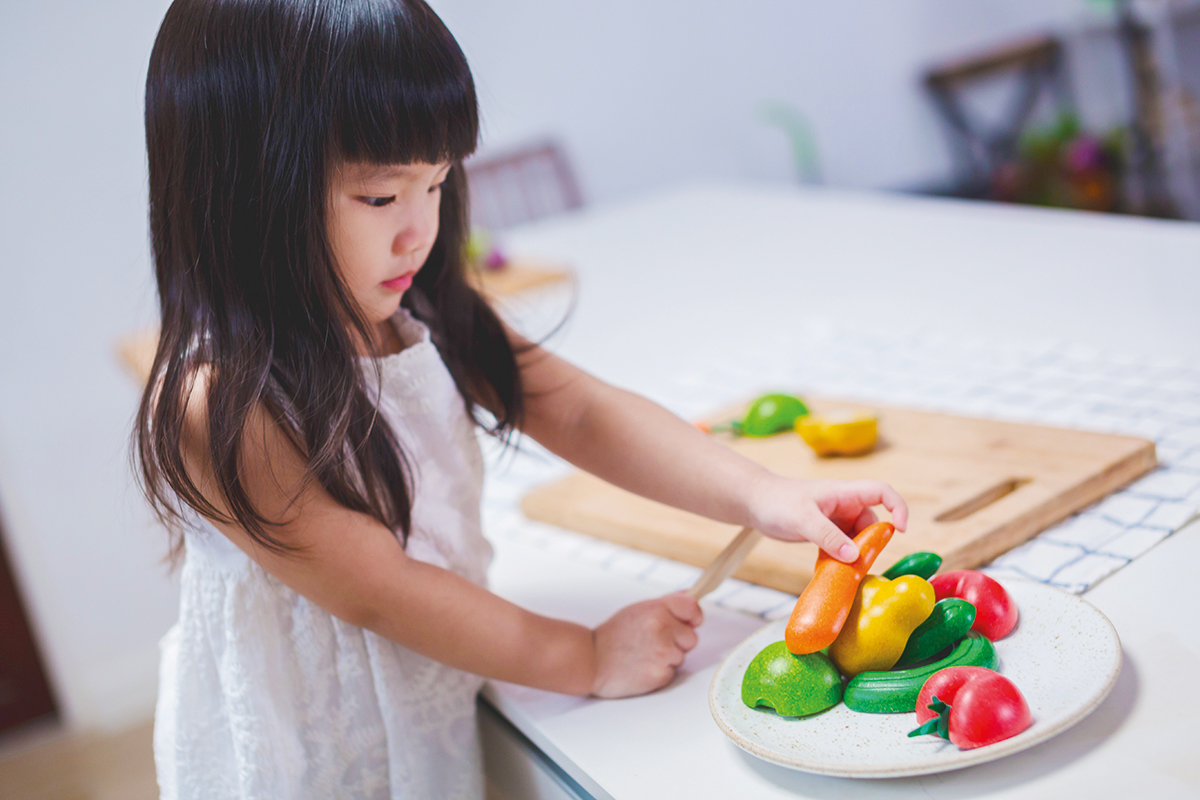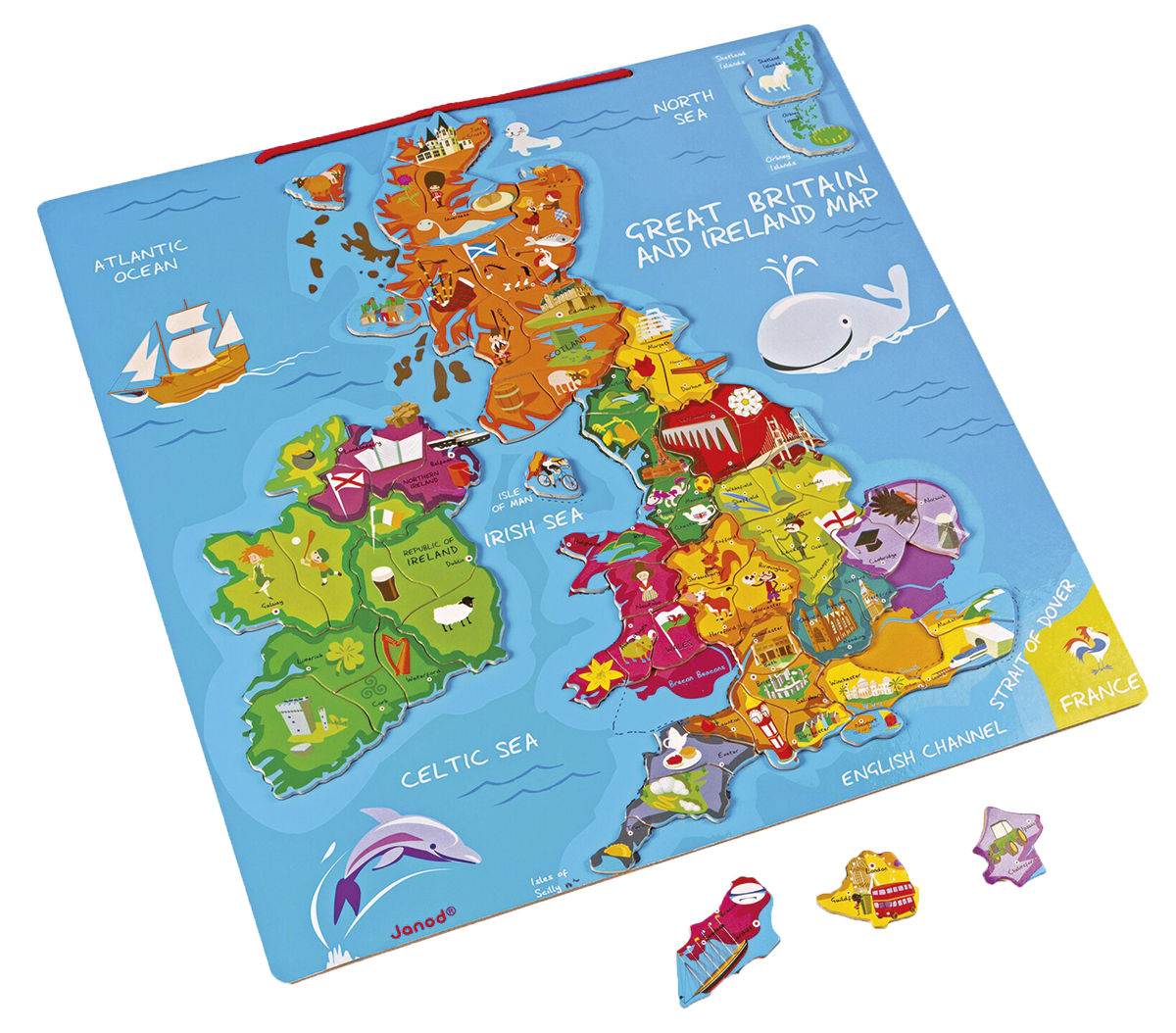 5
PUZZLE PLAY
Although children may work on puzzles independently, there is something wonderful about the shared moment of a family completing a jigsaw together, especially on a cosy evening. What makes Janod's puzzles really special
is the engaging detail of the illustrations and the opportunities these offer to develop children's communication skills through shared discussion, I Spy games and extension projects once the puzzle is complete.
Great Britain and Ireland Puzzle, £23.99, johnlewis.com