A-Z OF
PURPLE DRAGON
THE ART ROOM
From Picasso to Pollock, Monet to Matisse and Banksy to Botticelli, we
celebrate all that is wonderful about the world of art in our Art Room.
As Picasso once said, "It took me four years to paint like Raphael, but a
lifetime to paint like a child." Let your imagination run wild, there is no
wrong when it comes to art.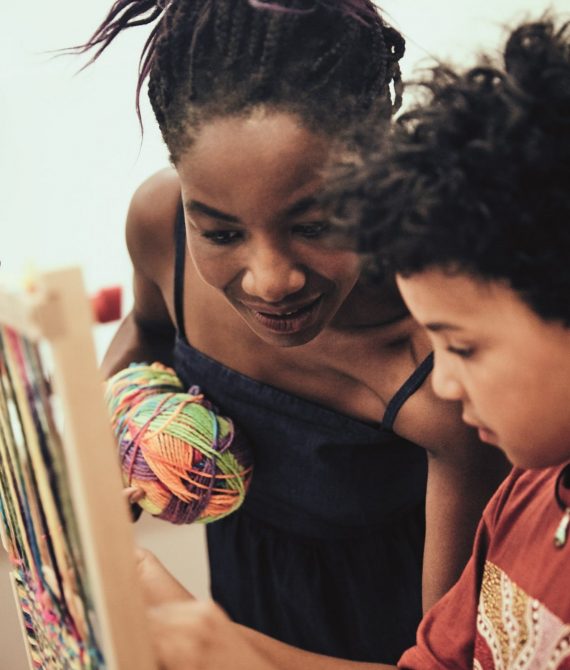 EXHIBITION WALL
From Jackson Pollock inspired paint filled egg throwing to pointillism with Paul Signac, our collaborative canvas allows young artists to view the same story through multiple eyes. Explore that explosion of color
CRAFT TABLE
Transform everyday objects into incredible creations in our Junk Modelling classes, create magical necklaces in bead making or get crafty on our miniature weaving looms. Or why not take part in real-life, hands-on experiments in STEM (Science, Technology, Engineering and Maths) classes, from
creating slime to making test tubes fizz?
STUDIO FLOOR
Inspired by Francis Bacon's studio, the floor space is used for Simple Sensory classes – where babies and children can get messy through an enticing world of touch, smell and sound to discover exciting colours, shapes and patterns. Or ABC 123 classes, where toddlers can discover first phonics and numbers through arts, crafts and messy play.
MINIATURE POTTERY WHEELS
Our mini pottery wheels are used for 3D modelling, from shaping Fimo and pouring Plaster of Paris to spinning vases and teacups. Perfect for mini sculptors in the making.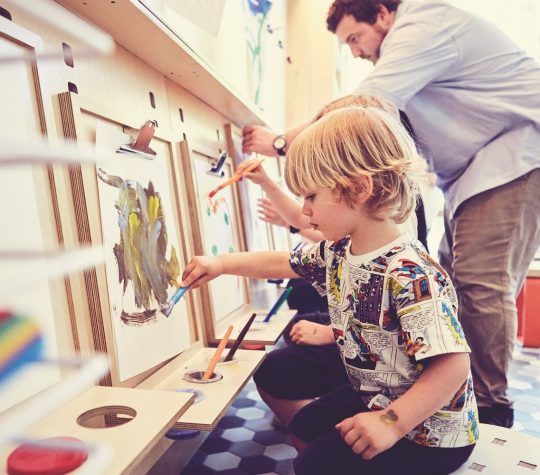 MINI EASELS
Chanel your inner Master, from Monet to Matisse or Banksy to Botticelli, in our Da Vinci's Workshop classes. Whether you're 6' 3" or 3' 6", our height adjustable mini easels are ideal for perfecting techniques.