What will shape the fashion industry for the next decade?
WORDS: ANGELA BUTTOLPH
AS FASHION DESIGNER Karen Walker says, "anyone who works in fashion lives in the future". I should know, I've been a fashion journalist for three decades – and that's a long time thinking about The Next Big Thing.
Even so, the speed of change in recent times (with the impact of Covid-19 accelerating things even more), has given most industry insiders whiplash. McKinsey predicts online luxury sales will triple to 30%, by 2025 and 80% of luxury sales are already "digitally influenced" today. So, what does the future hold for one of the most forward-facing industries?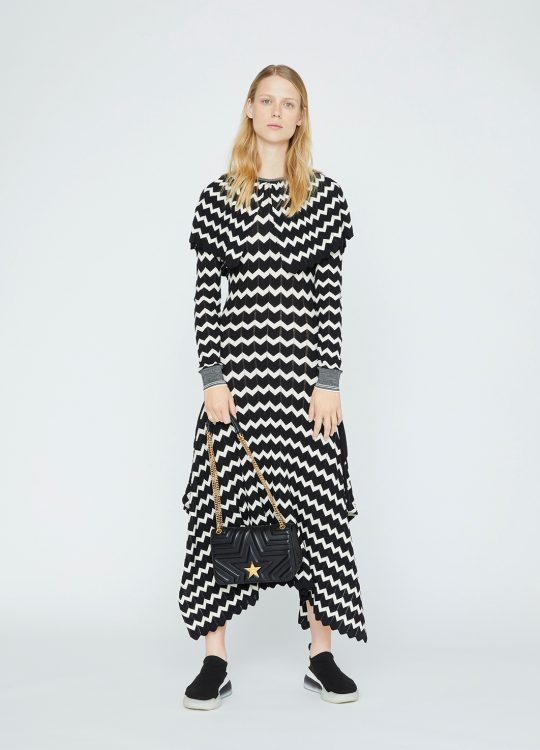 SEASONLESS COLLECTIONS
Today's most in-demand designers are moving away from seasonal U-turns. Gucci and Balenciaga, two of today's most successful luxury brands, are producing styles that, while distinctive to the brand, are evolving only very slowly from season to season. "Spring/summer" and "autumn/winter" now feel too rigid and irrelevant as today's global luxury consumer wants swimwear in December and knitwear in July. Alexander Wang has ditched New York Fashion Week completely, in favour of monthly drops and showing in quieter times of the year during the smaller 'pre-collections' in June and December.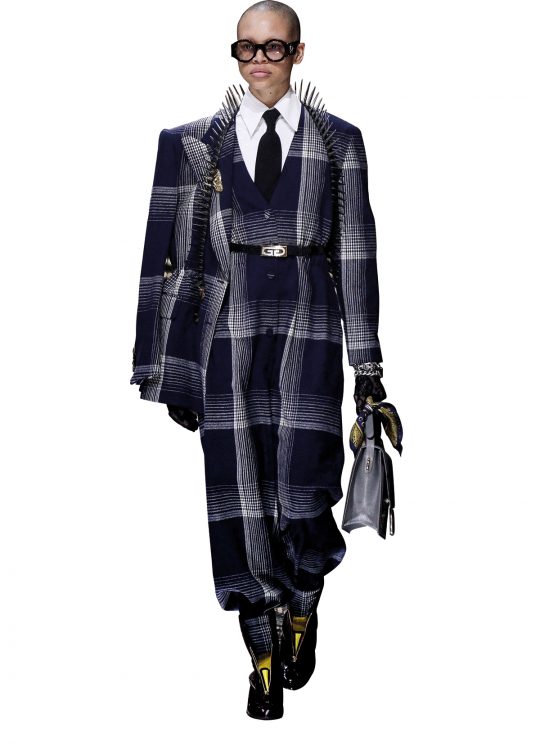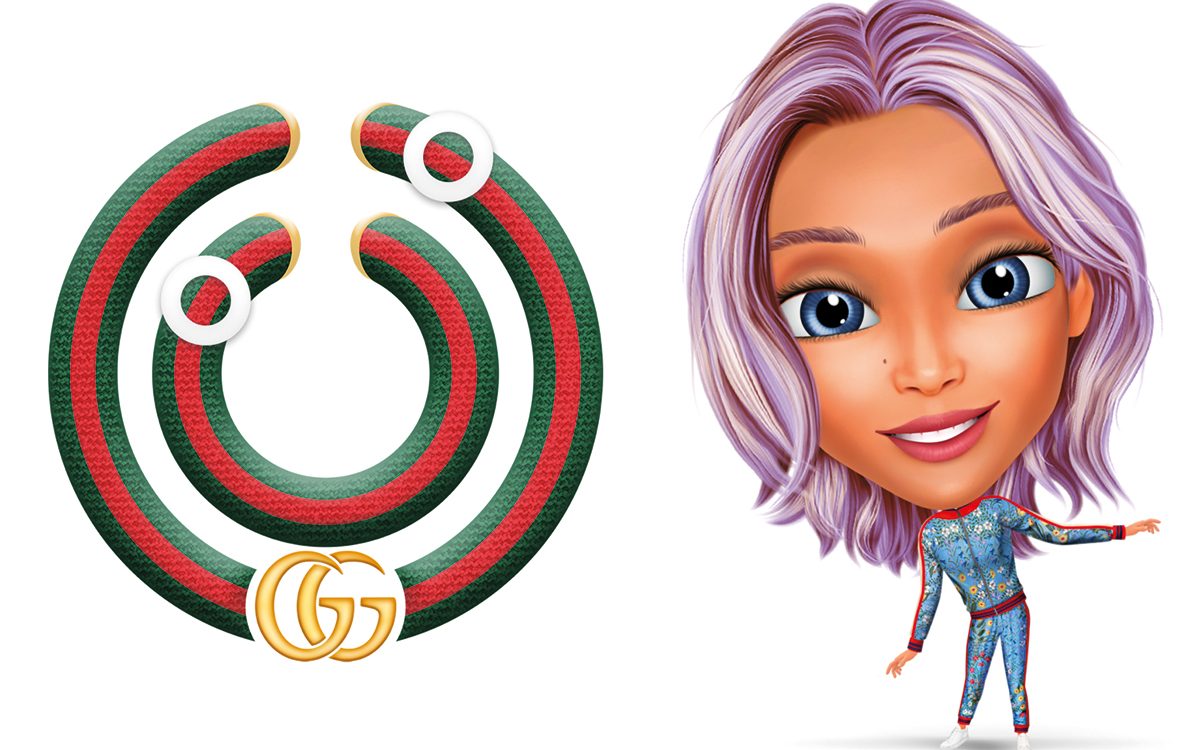 DESIGNER
AVATAR
WARDROBES
Could virtual clothing be the future of fashion? $240m has already been spent on virtual clothing designed by Balmain, Karl Lagerfeld and
Roberto Cavalli in the Kim Kardashian: Hollywood online shopping mall game.
Gucci has designed 200 digital fashion outfits and accessories for the Genies app that creates a customisable avatar version of its users, which can be used on Snapchat, Instagram and Whatsapp amongst others. It's predicted that, in the next couple of years, the VR accessories market alone will be worth $31bn.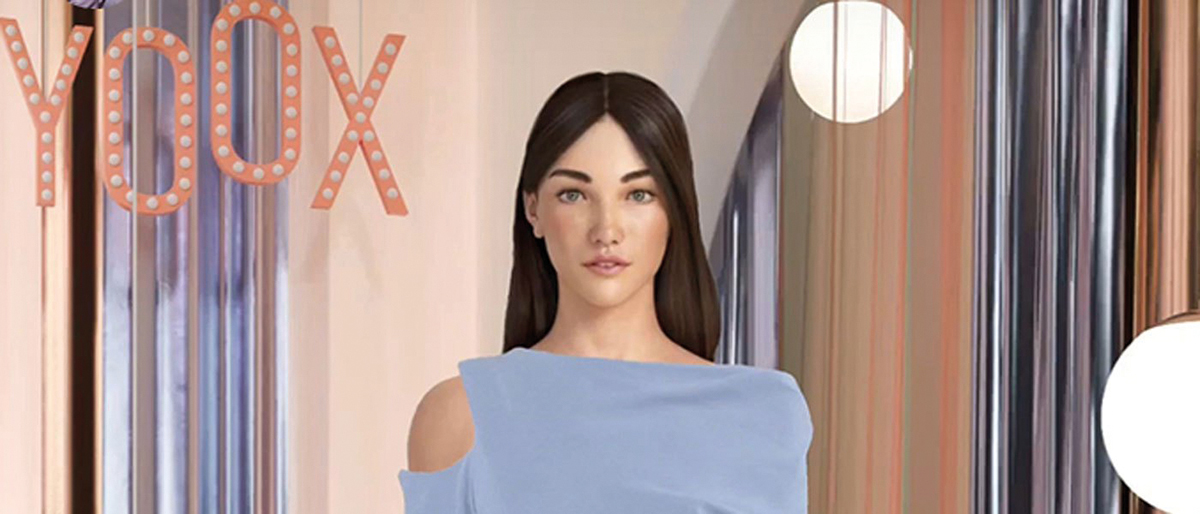 VIRTUAL REALITY
Will the next big leap in online shopping see 3D avatars and 3D renderings of clothing the norm, finally making online jeans-shopping a stress-free zone. The Yoox Mirror VR fitting room already allows users to upload selfies and receive an avatar that looks exactly like them, offering the perfect fit for trying clothes online.
DELUXE DELIVERY DRONES
Speed has been the main focus for deliveries so far, but will
this change? Soon they could be both speedy and super-deluxe; using drones or flying driverless taxis, hovering while you try on clothes, providing alternative colours and sizes, complimentary items, and then taking away your returns – oh, and you'll only pay for what you keep!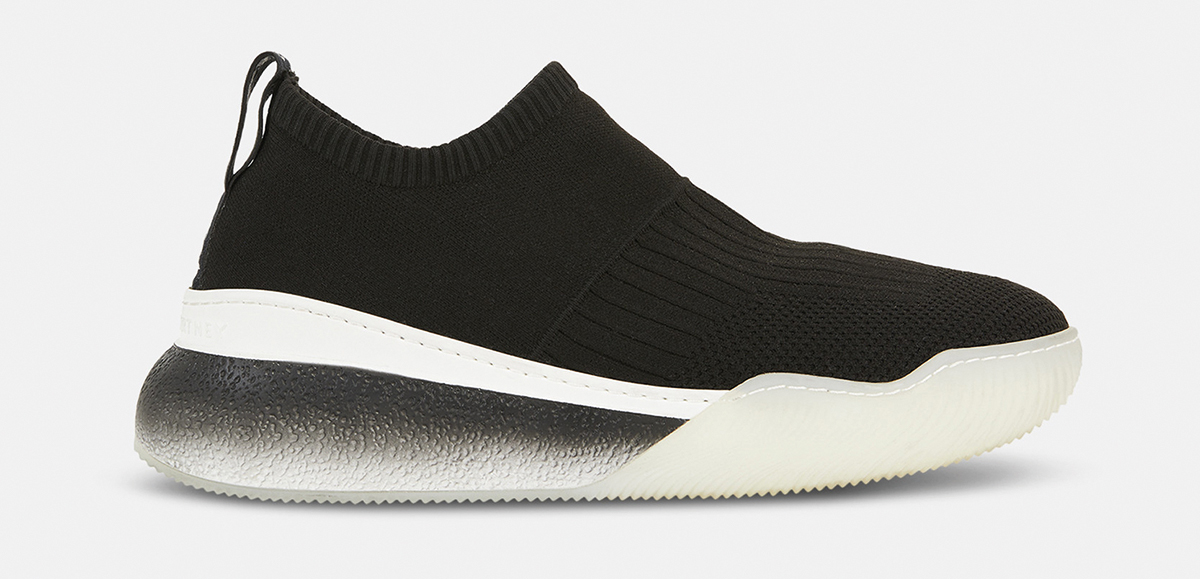 SUSTAINBILITY
Stella McCartney's pioneering philosophy on sustainability is now becoming mainstream. The British fashion designer created the ultimate eco-futuristic accessory: vegan, glueless fully-recyclable 4D printed Loop trainers reducing manufacturing costs and carbon footprint. She has also been championing a circular fashion economy by teaming up with luxury consignment site therealreal.com, where users posting her items will receive $100 credit in any of her stores. One day, will all designers create their own re-sale sites? After all, what better advert for investment dressing and the longevity of a designer's designs?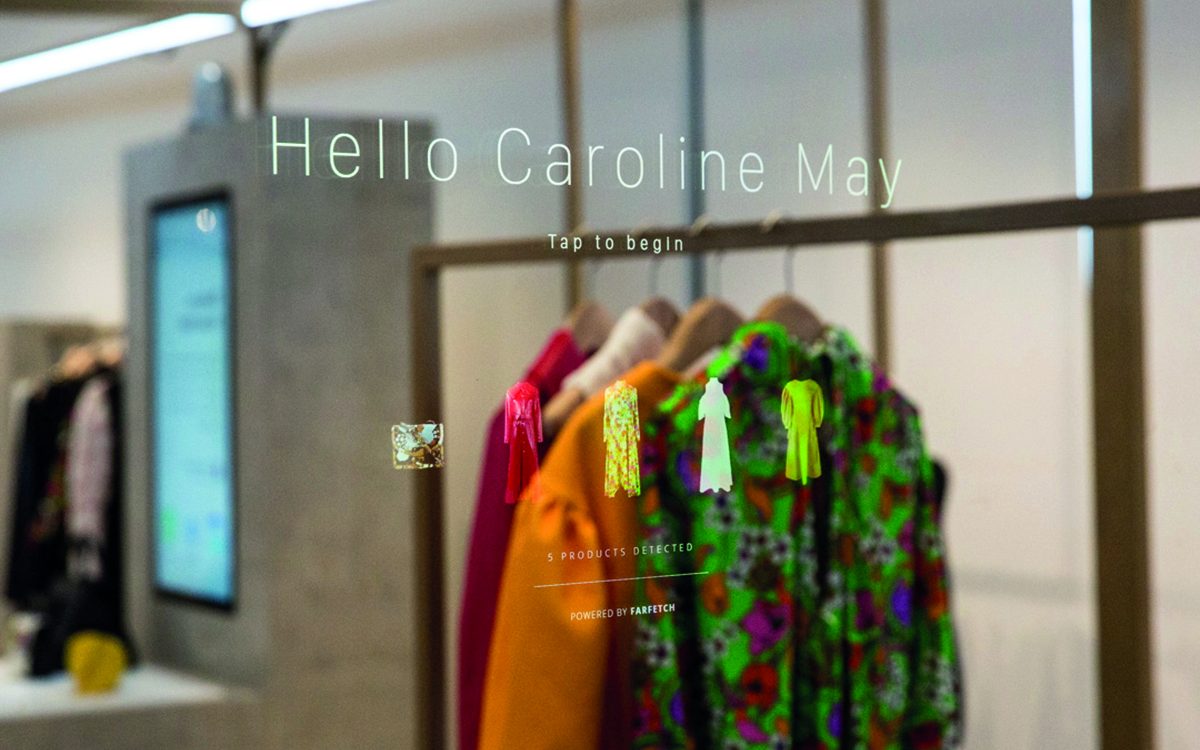 ARTIFICIAL INTELLIGENCE
Will Big Brother be the next big name in fashion? Italian luxury e-tailer Yoox's 8 by Yoox own label is "powered by artificial intelligence", collecting data on trends from social media and the site's own customers to create a capsule collection of 'essential pieces'. Off-line, at Farfetch's "Store of the Future" at Browns East, the clothing racks can detect which products you're browsing and then auto-populate a wishlist on your phone app. A digital mirror in the fitting room then allows you to view this wishlist and summon items in different sizes and colours.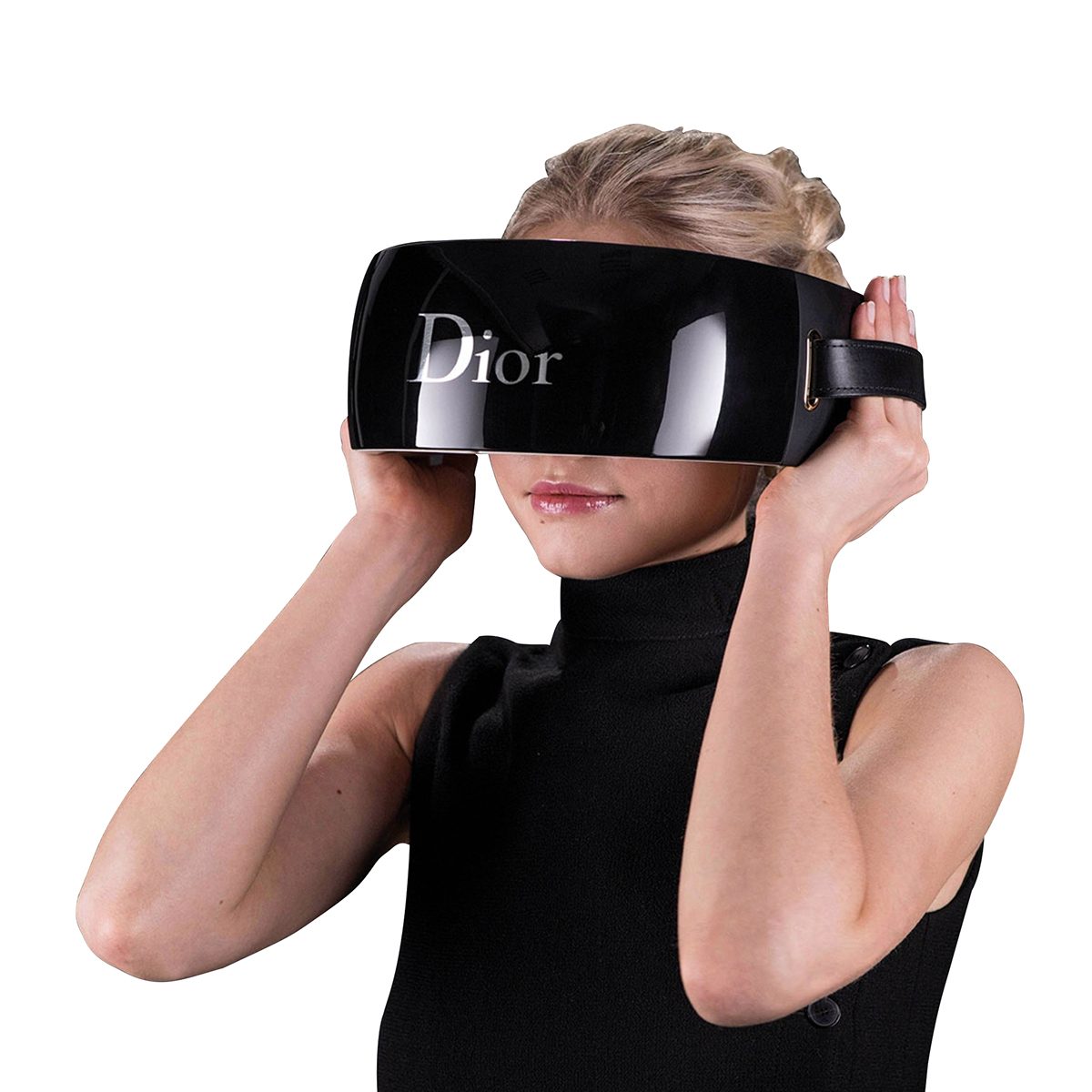 THE
FASHION
SHOW
Fashion Month was like no other this season, with editors and influencers taking their seats on the front rows of virtual catwalks for most shows, for the first time ever. Of course, it's wonderful to fly to Milan twice a year, but is it great for the planet? Probably not. Virtual Reality can help with this. The future of the fashion show could be grabbing a VR headset and sitting in cyberspace, alongside avatars of industry insiders and influencers on the front row, watching catwalk models from the comfort of your own home. If Dior can immerse you in their world showcasing every facet of their fashion and beauty craft, what can they come up with when there are no limits?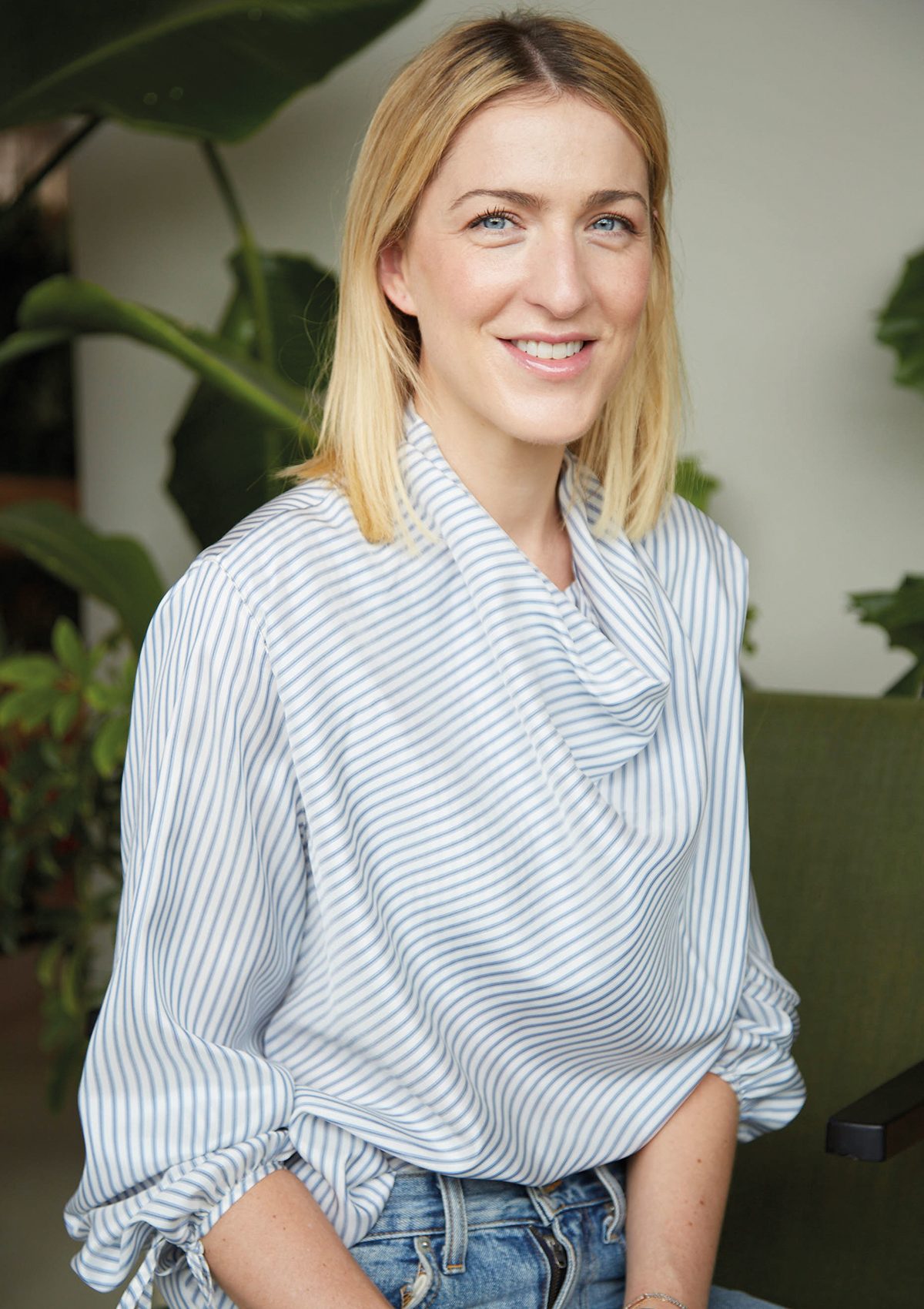 ONE TO WATCH SOPHIE HILL, THREADS STYLING FOUNDER & CEO
By leveraging social media and messaging platforms, Hill has built a chat-based luxury concierge fashion service for millennial fashion buyers, many of whom communicate solely on Snapchat/Whatsapp. Calling itself "the personal shopper in your pocket" Threads' Instagram is piled with see-through Chanel beach bags, Dior monogram trainers and fluorescent Giambattista Valli evening gowns to tempt its clients, who can then click through to chat with personal shoppers and order the items via WhatsApp.
With new offices in Paris, New York and Hong Kong, Hill and her 90-strong team fly all over the world to source fashion pieces for her clients, who want limited edition/bespoke pieces that nobody else has (rather than the latest 'it' items). With this kind of client base, Threads has also formed close partnerships with the most sought-after luxury brands, collaborating with the likes of Celine.
Forbes reports that millennial and Generation Z clients are predicted to make up 45% of the luxury market by 2025. 70% of Threads' shoppers are in their 20's and 30's, and the average spend is £30k.