EXCLUSIVE INTERVIEW
NATALIA
VODIANOVA
Supermodel, philanthropist and mother-of-five Natalia Vodianova talks to
EMILY SEARES about how she balances work and family life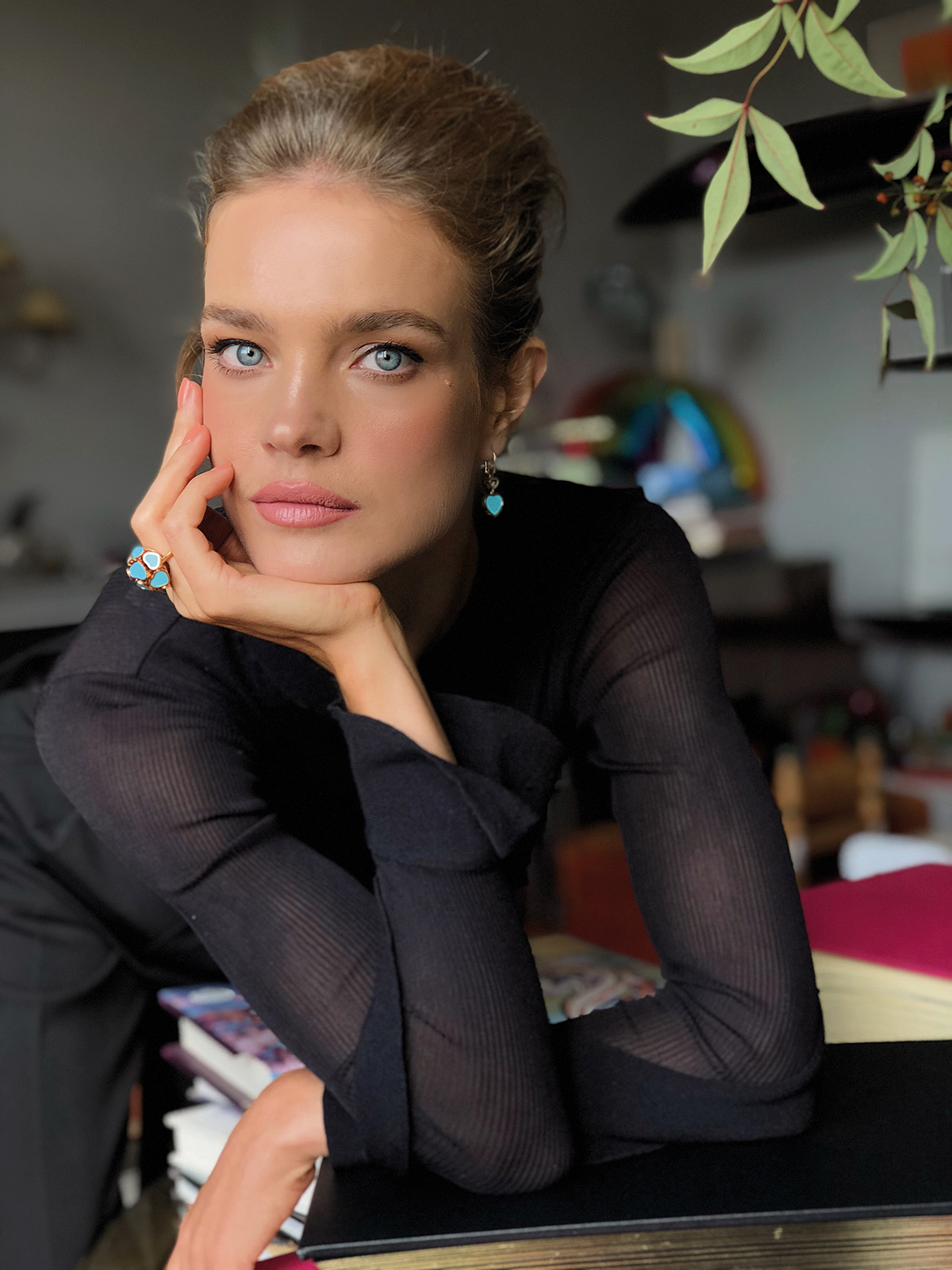 Natalia Vodianova
"I've had so many incredible moments to
be thankful for, and so many exciting things to celebrate:
my years with
Calvin Klein,
my work with Steven Meisel,
my almost 100
Vogue covers."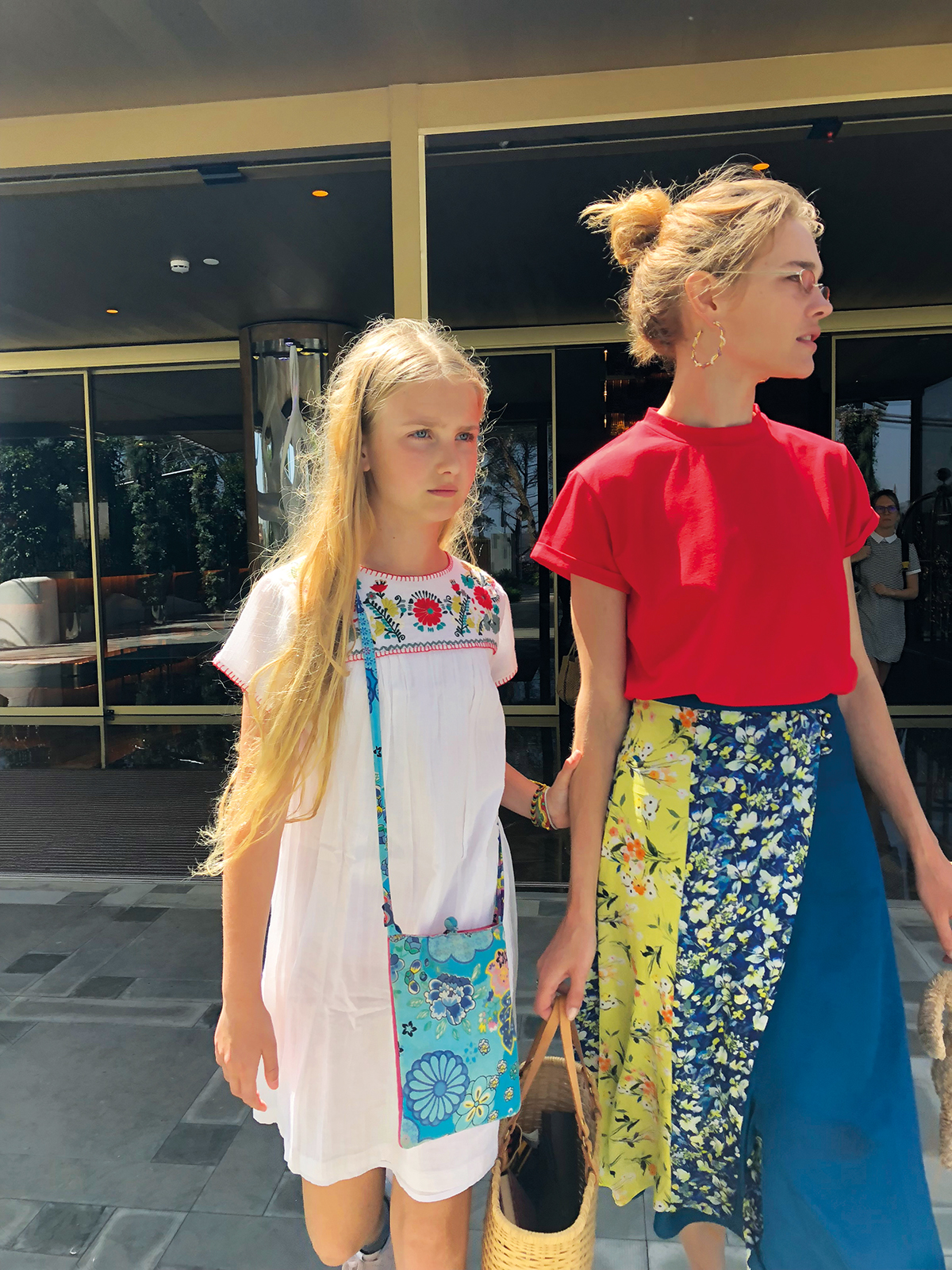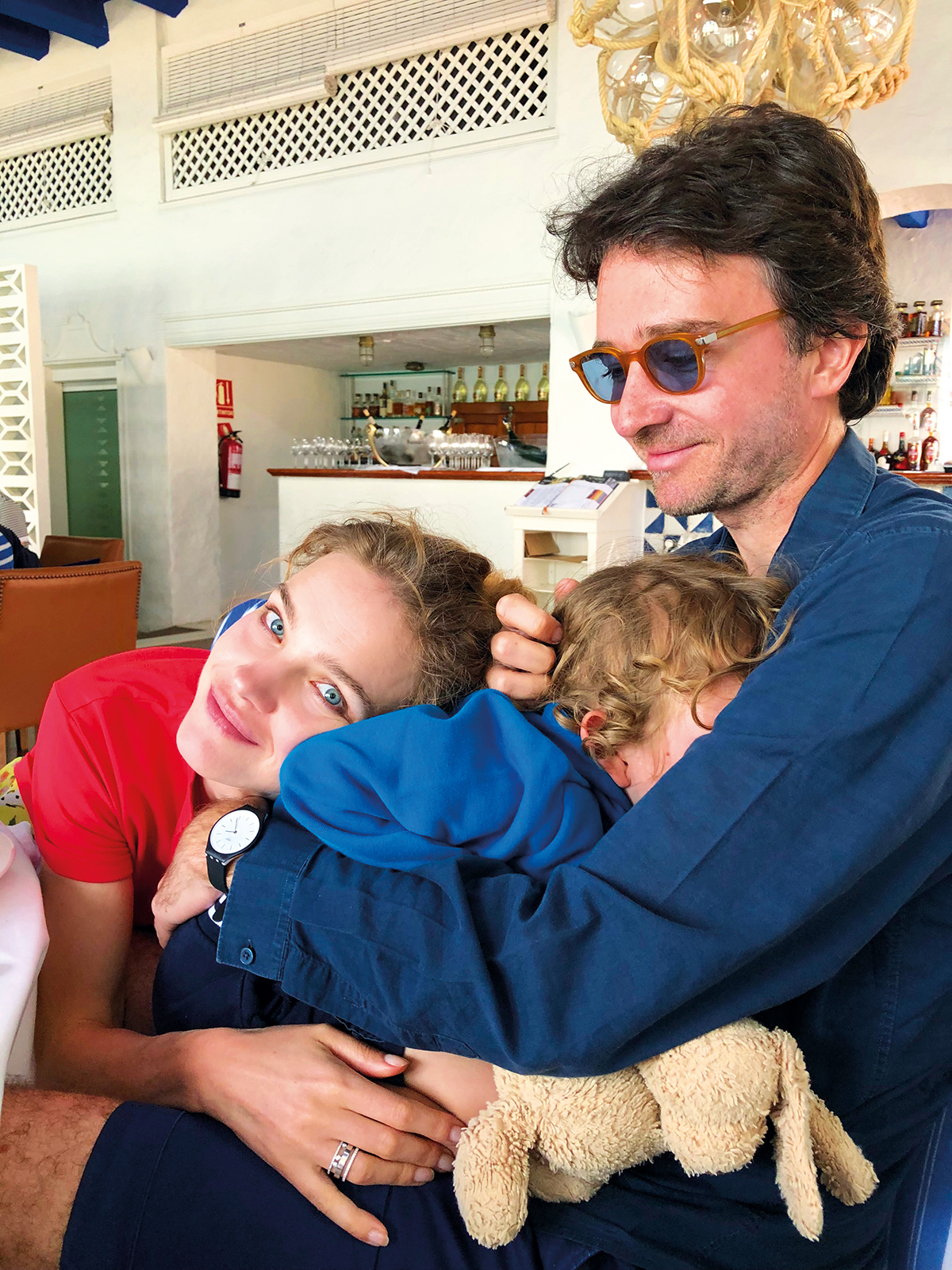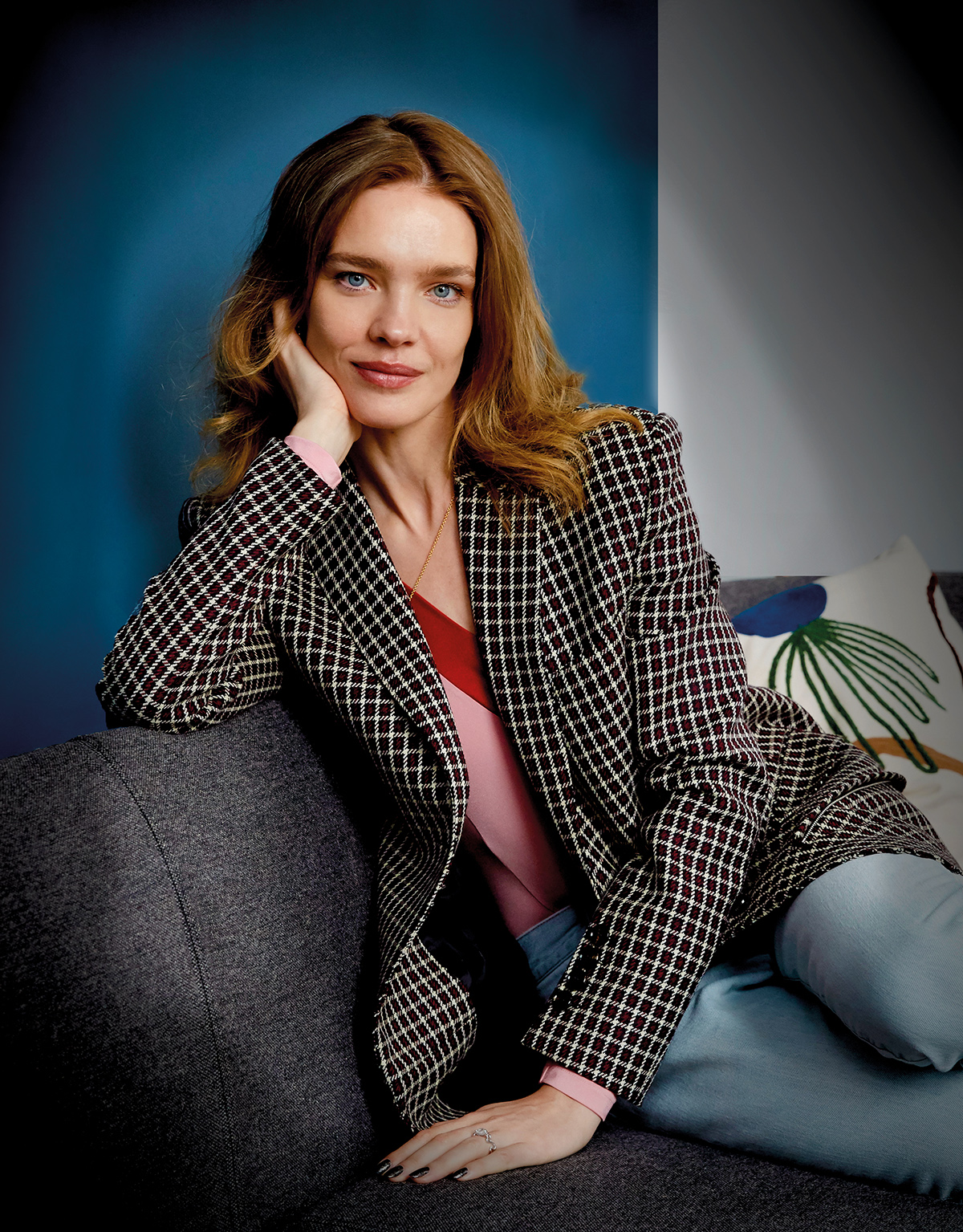 Who has inspired you most in your life? My grandmother has been the greatest muse of my life. She was a factory worker but always dressed so well. She wore beautiful accessories, shoes, gloves and scarves. She is my fashion icon. I still remember when she saw me plucking my eyebrows for the first time, she said: "Don't. You will regret it. One day you will wake up with no eyebrows and think how stupid you were. Your eyebrows are the most beautiful thing about you." She was right, my eyebrows became one of my trademarks. She will be turning 90 this year and has always had a true instinct for beauty.
With 5 children, how do you find the balance between work and family life? I've no real secrets, my working life is as exciting as it is frenetic. I travel all the time, from one place to another and I can't be with my children as much as I really want. But I have one rule: the weekend is for family. No matter what. It's the time of the week when I recharge myself from business and work too.
Your teenage son Lucas has followed in your footsteps, walking the Balmain fashion show last year, how did that make you feel? It was such an exciting moment! I felt so nervous and so proud at the same time. I never encouraged this to happen, you know, but I was not against it. He felt it was the right moment to try it and I think it really was. This is the perfect age for him to experiment, taste and understand what he likes. He did great! If he wants to invest more time in the fashion industry, I'm fine with that as long as he keeps his education as a priority. This is the most important advice I can give to him and to the other four.
Describe your daily routine? I wake up around 7am, get the children up and ready for school. Sometimes I go to the gym or straight to the office working for the Naked Heart Foundation or for Elbi, my charitable platform. I have a lunch break, then go back to work for afternoon meetings. No matter what, I always come back home in time to have dinner with my children and Antoine. This is the moment I turn my phone off and declare my working day officially over.
What do you personally do to unwind? I love to read. And, in the most stressful days, I practice Yoga Nidra. It's a guided meditation, it takes only twenty minutes and it's incredibly rejuvenating. Sleeping is also really crucial to me.
How would you describe your own style of parenting? I wouldn't say I'm a tough mother, but I wouldn't say I'm a soft one either! I have an open and honest relationship with my children, very much based on dialogue. We really talk a lot. I like them to speak their mind. It might sound funny, but we negotiate a lot. It's part of the 'partnership' we have built, where we trust and respect each other and it seems to work pretty well so far. I never force them to do anything, but I explain to them that negative behaviour has consequences. I'm sure I do make mistakes as a mother too, but we're a very happy family.
What's the one piece of beauty advice you always live by? If I had to give one single piece of beauty advice, it would be to start using sunscreen as young as possible. When I was younger, I loved to get tanned and I never used protection, so my skin has become very fragile with time. Now I always use sunscreen, but I wish I'd started much younger.
How do you spend downtime with the family? When we are not in Paris, we love to spend it in the countryside or by the seaside. I love to do a different activity with each of my children. Last summer, I planned a really intense and beautiful experience with my daughter Neva. We had a very long walk by the beach and spent three full hours walking, exploring the coast of Saint Tropez and talking. She asked me so many questions and we discovered so much about one another.
You are an investor in new baby food brand Little Tummy, what attracted you to the project? Well, with five children, I've gone through choosing baby food a good number of times, finding myself always in front of the same conclusion: there is no baby food available that even barely matches that which I would prepare for my children at home! I saw the potential of Little Tummy to be the daily revolution for so many parents out there, who could finally rely on a fresh organic baby food solution. I fell in love with the vision of the two amazing founders: Nadine Hellmann and Dr Sophie Niedermaier-Patramani. I immediately loved Nadine's energy, passion and attention to detail, plus the professional expertise of Sophie as a paediatrician. On top of being their lead investor, I am also very happy to work hands-on with them providing my insights and experience, both as a Mum and entrepreneur.
Natalia is a lead investor in organic baby food brand, Little Tummy