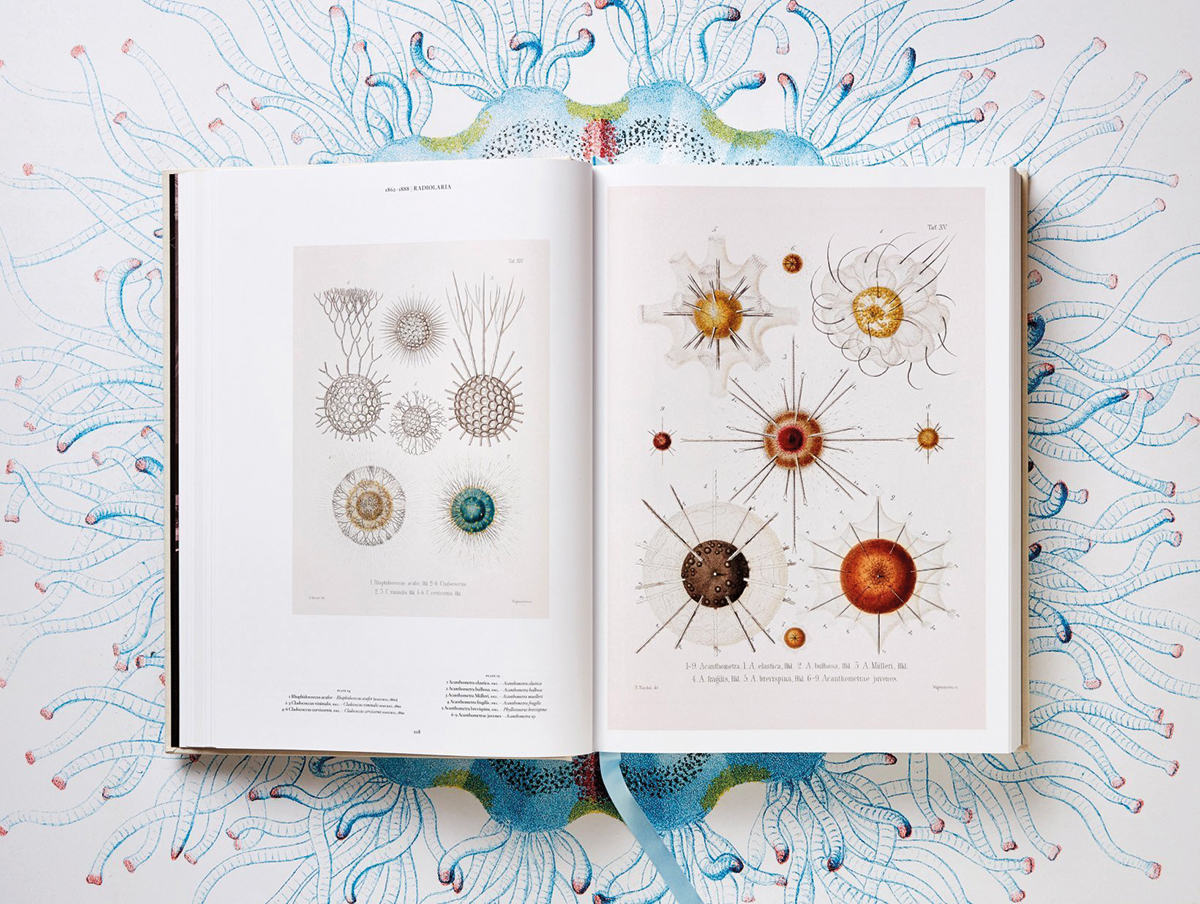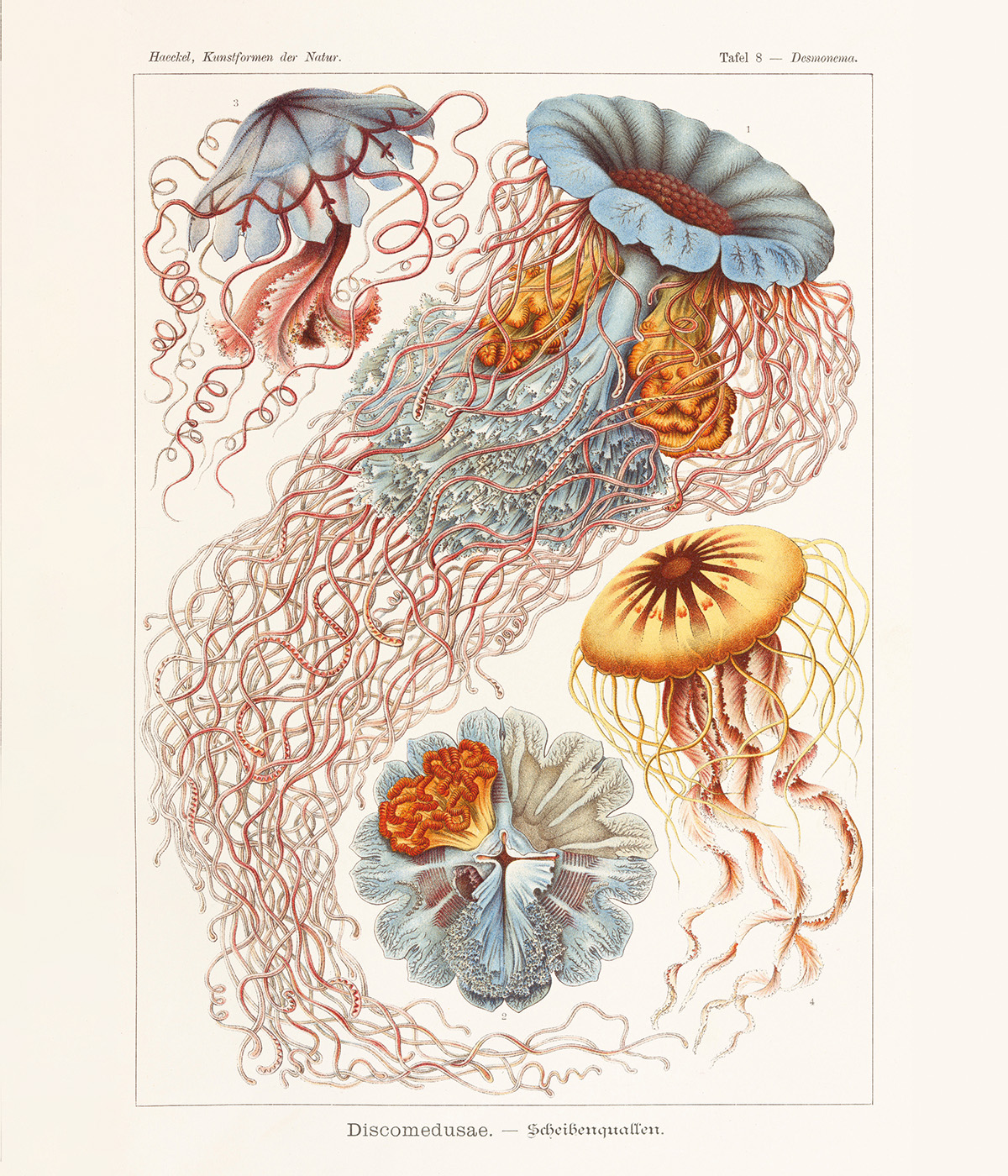 We are but tiny people lost in an ink-drawn landscape.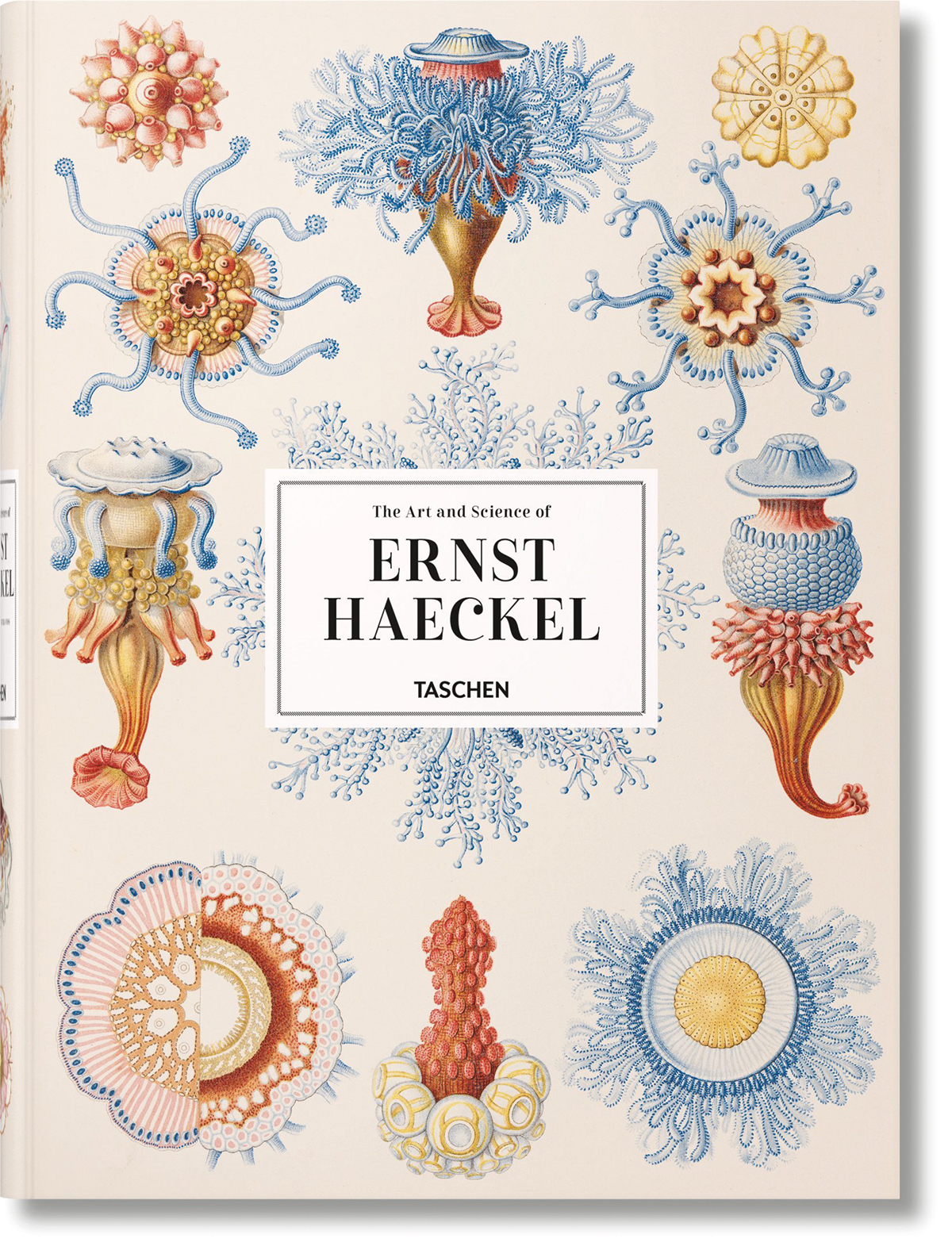 © TASCHEN Köln/Niedersächsische Staats- und Universitätsbibliothek Göttingen, Cnidarians, Art Forms in Nature, 1899–1904, plate 8
Artists have long been driven to bridge the gap between humans and the natural world around us. From the earliest cave paintings depicting animals, plants and flowers to contemporary visions of the future that draw attention to the fragility of the planet and the damaging effects of modern life, art reflects the world around us and gives us new ways to see and think about our environment.
We are but tiny people lost in an ink-drawn landscape. Ernst Haeckel, a 19th-century artist-biologist, created hundreds of detailed drawings, watercolours and sketches in an attempt to show the real world he saw around him and found beauty in the most unlikely of places.
A book from Taschen – The Art and Science of Ernst Haeckel – includes 450 prints from his most important publications, from bats to the box jellyfish, lizards to lichen, and spider legs to sea anemones.
He sought to discover and explain, emphasising the essential symmetries and order of nature. As biodiversity is ever-more threatened, these exquisite images are a scientific, artistic and environmental masterwork. They show that from the micro to the macro, art is a record of our changing encounter with nature, and reveal that we are just a tiny part of a greater whole.
'The Art and Science of Ernst Haeckel' by Rainer Willmann and Julia Voss, published by Taschen, £150, Hardcover. taschen.com