RELATIVE VALUES
BE FEARLESS
LAXMI HUSSAIN studied architecture at university before becoming disillusioned with its constraints and rigidity and shifting her focus to the creative possibilities offered by art. After having children, Laxmi began working on her 'relationship' project. "Having children is very isolating and you become unsure of how to communicate. You need to redefine your relationship with your partner, your friends, yourself."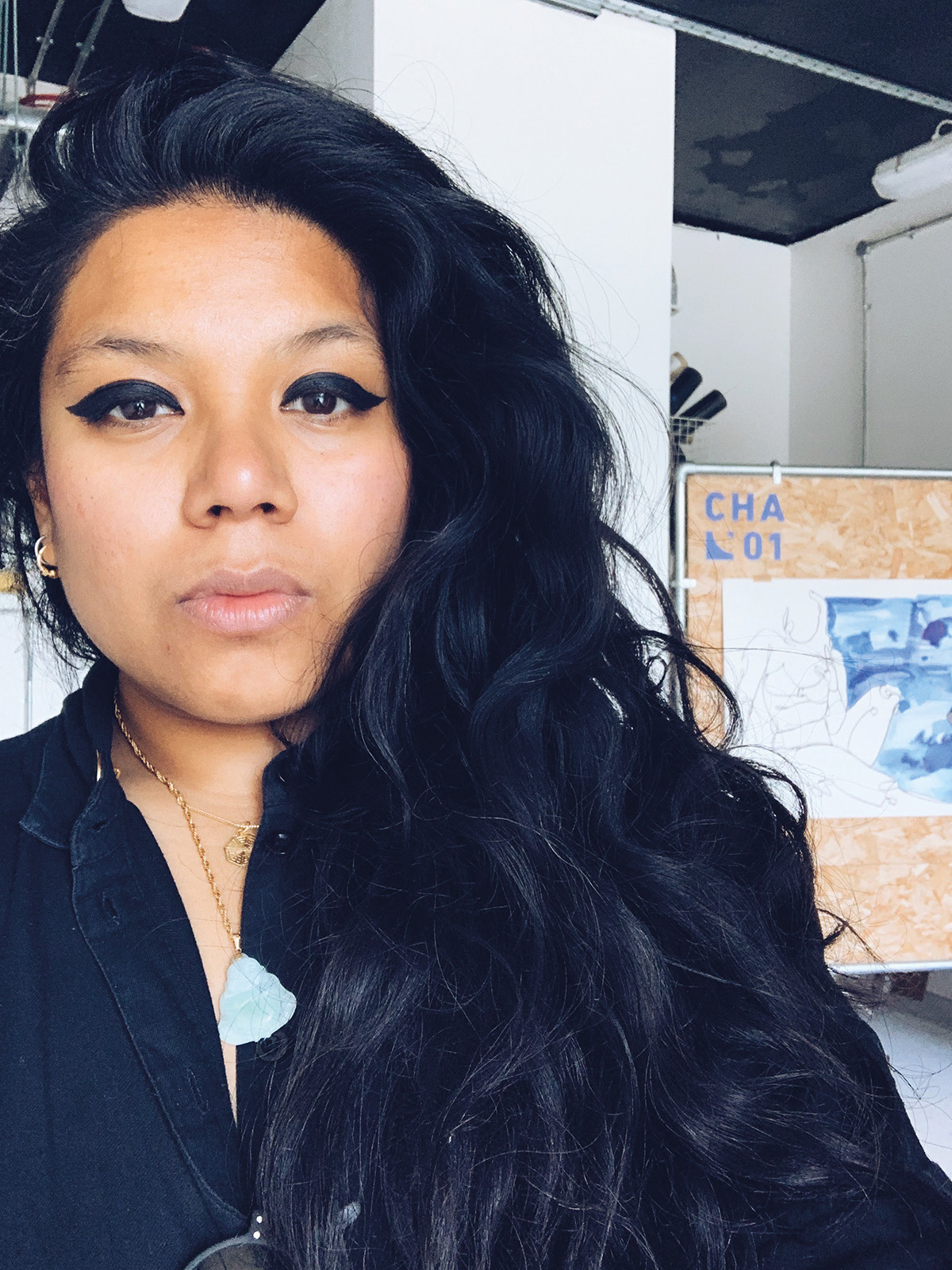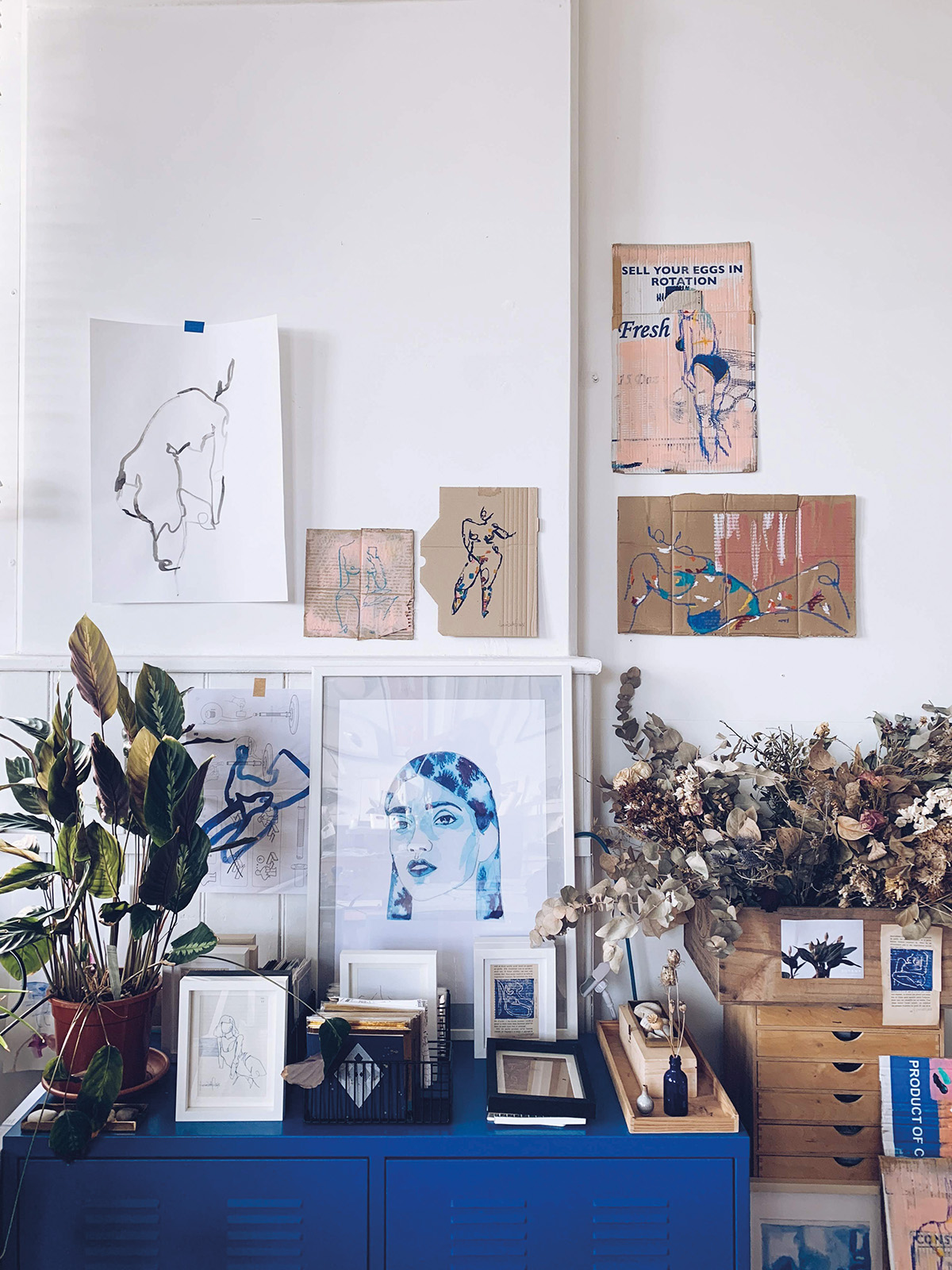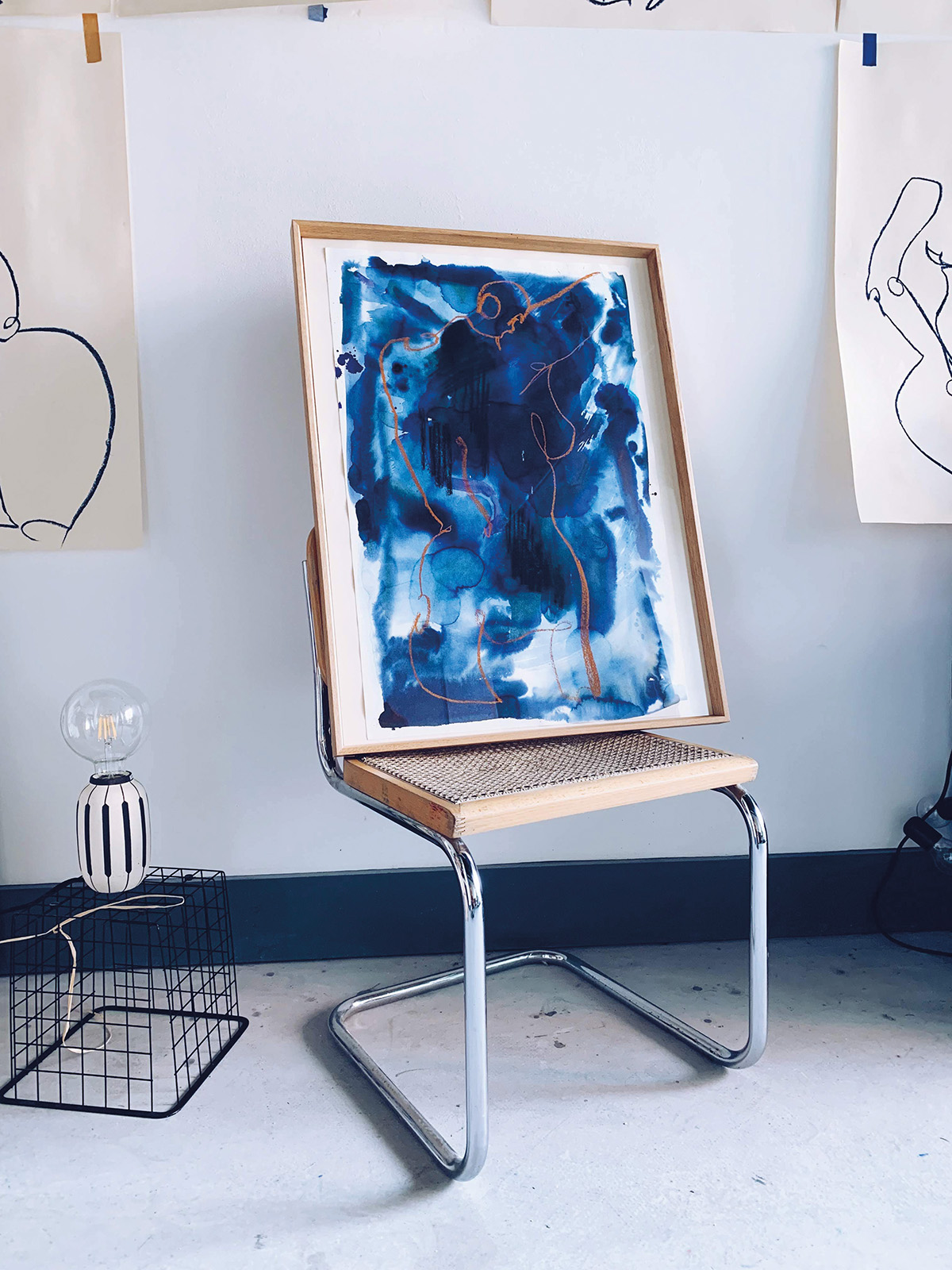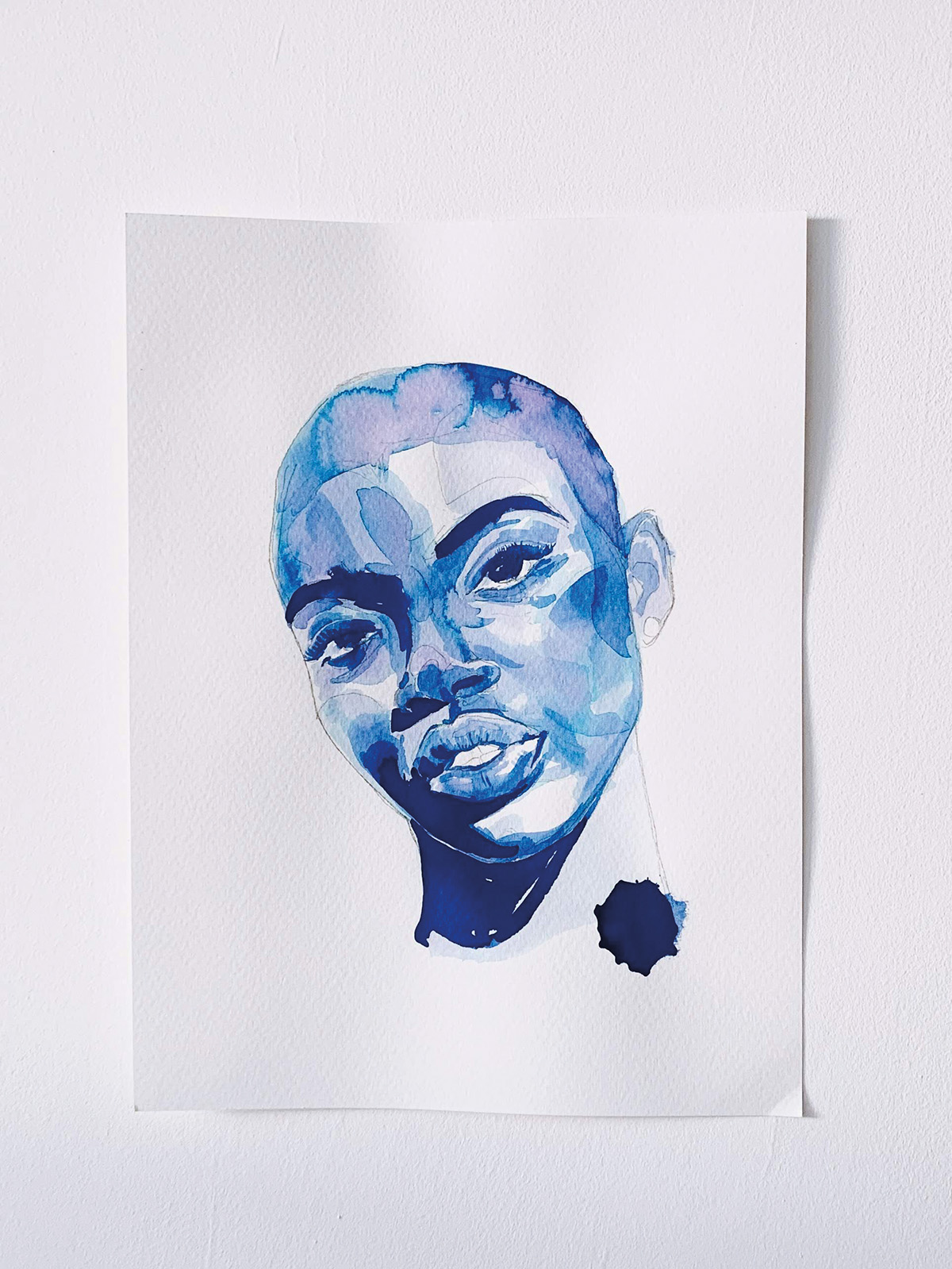 I've drawn since I was a child I spent hours after school sketching on the counter in my dad's corner shop. But coming from an Asian background, art isn't something you do as a career.
I was good at maths and science too, so I went on to study architecture. But I hated it. The first year was all about drawing and exploring. After that, it became very rigid and structured.
Being an artist was a dream for me I just didn't feel there was any way to pursue it, so I went into an office job and drew in my spare time. While I was on maternity leave with my second child a former colleague asked me to pitch for a hotel rebrand, which I won. I've been exploring my art ever since.
Becoming a mother made me fearless You realise that if you have enough energy and strength to do something so big, that nothing else is overwhelming anymore. I think: this is what I want. I have unstoppable energy to pursue this dream, day or night, and I've been working to make it grow over the past few years. Nothing can stop me.
Art helped me process the loss of my mother I became obsessive about my art when my mum got sick. I'd drop into my studio whenever I was coming home from the hospital, and it's still the place where I deal with the grief the best. There are still days when I stumble, but focusing on art has stopped me from going to the dark side of it.
Blue is my trademark colour I started using it around the time my mum got sick, but without realising why. Then a few days before the one-year anniversary of my mum's death, my sister sent me a gorgeous picture of Mum. She's wearing a blue top with the sea behind her. It's one of my first memories of her. I remember standing at the feet of the photographer looking up. I realise that the colour is linked to my memory of her.
Blue is my trademark colour I started using it around the time my mum got sick, but without realising why.
Anyone can draw Now that I teach art I believe that more than ever. You don't have to be excellent, you can still get the benefits. No one ever comes to me saying, "I'm an artist". But they leave feeling calm and happy and more impressed with themselves than they thought they would be. It's a fantastic tool for therapy and wellness. You get to slow down. Do something else. Be calm.
Bodies come in all shapes and sizes I began my 'relationship' project in 2016 to explore how I felt about myself. The relationship I was in with my body, my partner and my friends. Having children is very isolating and you become unsure of how to communicate. You ask, is my conversation adequate? Am I adequate? I'm not the same anymore. My body has been through so many phases. So it started as a journey to explore myself, and I ended up exploring others too. I want to be inclusive. To show bodies that aren't the same, things I don't normally see.
In the summer I bring the kids to the studio It's like having studio sharers with me, not children. They sit and draw and are so happy to be there.
I love to watch them. I think art is one of the most important subjects. It lets children explore topics and ideas, socially and physically. If they have a question, it's not a no-go zone. We talk about everything.
Get creative
Join Laxmi's upcoming workshops by visiting her websitethislakshmi.com