EXCLUSIVE INTERVIEW, MINTS & MILLS
Textile Animal Artist Katherina Burton founded Mints & Mills in 2017, after she needed a creative pursuit to overcome a tough period in her life. Now she's found solace and fulfilment by bringing joy to others with her beautiful bespoke creatures. Here the mother and designer reveals the process behind her one-of-a-kind artistic creations.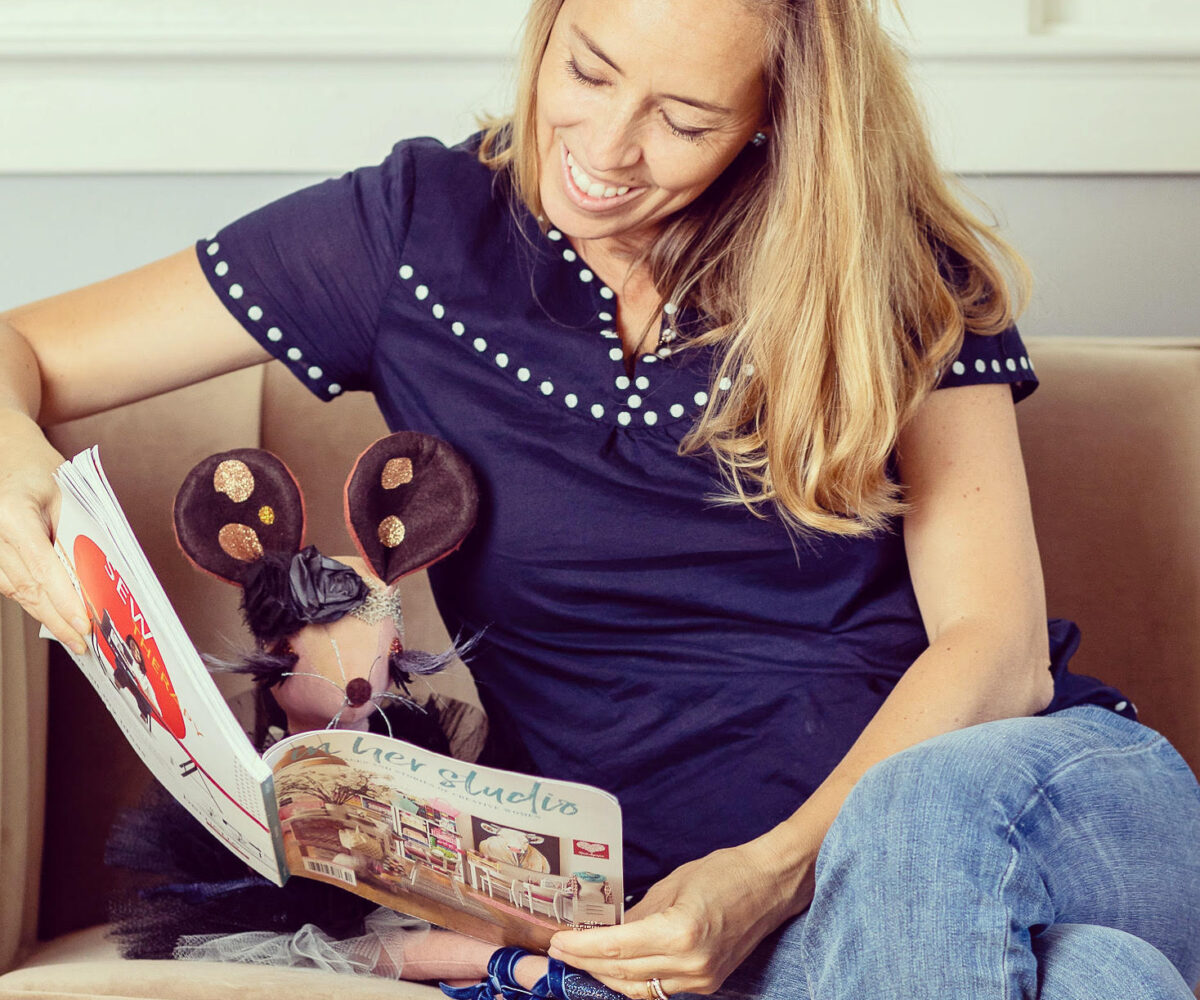 What inspired you to set up Mints & Mills?
I always made stuffed toys for my kids when they were little, but there's actually a rather sad reason behind why I started Mints & Mills in 2017. That year we lost our fourth child, and as I was going through the grieving process, I realised I had to do something to get me out of the depression I found myself in. So, I thought, "Why don't I make something?" Because that's always what's made me happy. I started making stuffed animals again, but this time I made them more elaborate, with the thought that maybe I could turn it into a business. "It was actually my daughter who came up with the name 'Mints & Mills' – she was seven at the time, and was great at naming things so I asked for her suggestions." She thought about it for a few hours and that's what she came up with – there was no story behind it, she just liked the way the words sounded together, and I loved it.
What is the philosophy behind the brand?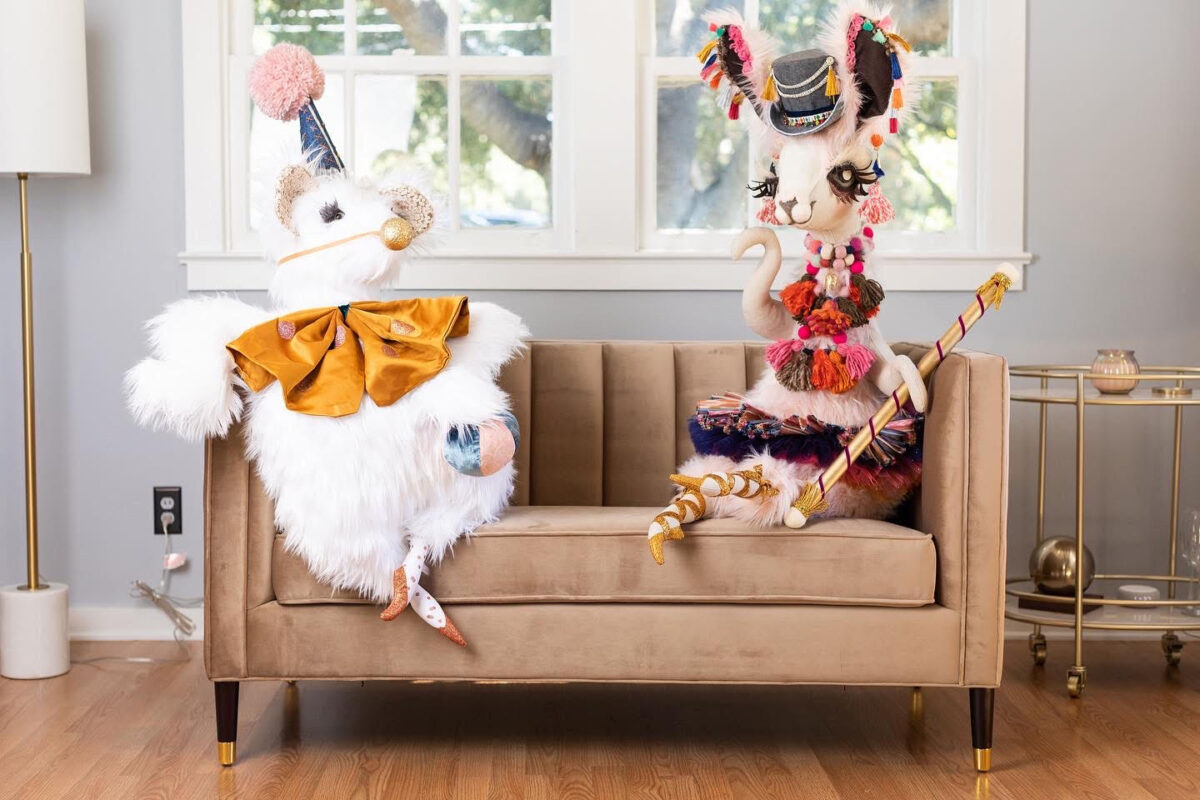 I create these bespoke animals to bring joy to other people. I have a background in theatrical arts and that's how I run the business – I follow the same process I used in production to make each one, except I'm the director, the designer and the stage manager all in one.
Presenting the finished product to my client is like the performance. I also trained as a professional dancer, which is why so many of my creations have pointed toes and ballet shoes – ballet was always my favourite style of dance.
What is it that sets your creations apart?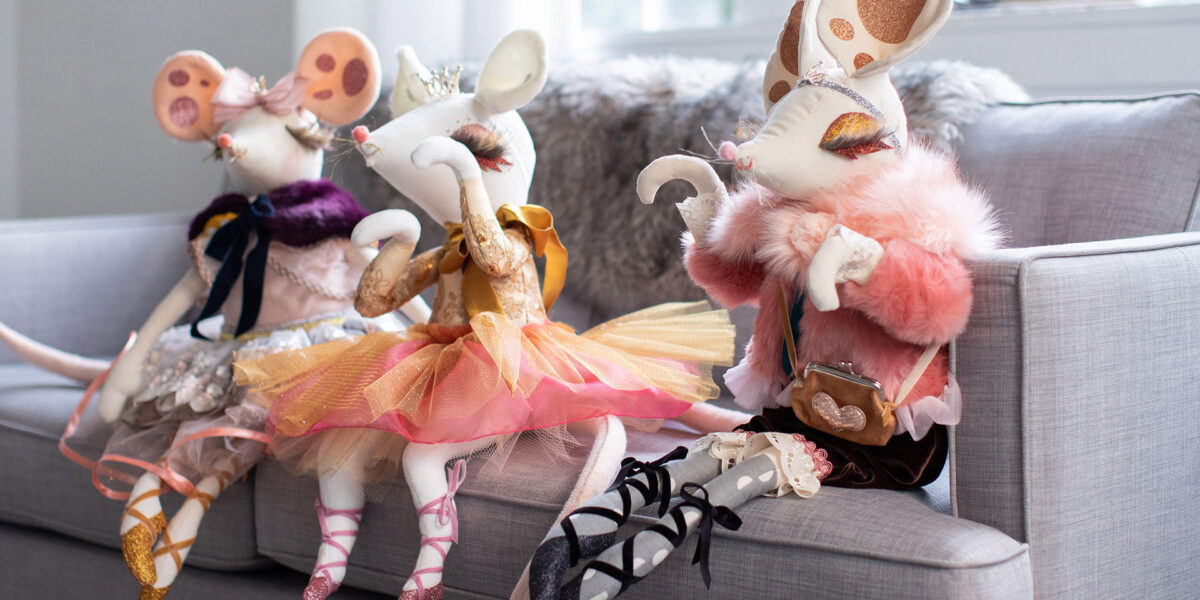 Every textile animal I make is completely unique – I cannot make the same one twice. Each one is handmade from a different pattern, with a tailor-made outfit that fits their exact measurements, and they each have their own personality. "When I started making them, it was with the idea that things don't have to be perfect to be beautiful. That was related to our child, because he was born with a heart defect." So, I started making animals that all had different qualities – one had a bigger ear, for example, or a smaller leg, a bigger hand, something that made them different but you wouldn't really notice, because they were so beautiful. Those details were part of their character.
Can you talk us through your creative process?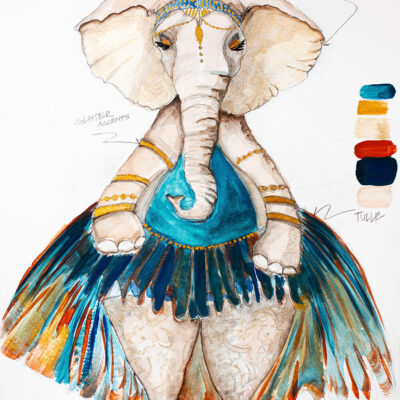 First, I do research for the character. I don't have a computer in my studio, so all of my research is done through books, like my favourite Encyclopaedia of Animals. Then I will sketch the character, asking the client if they have anything specific, they want included in the design. Then I will do a colour palette and swatches for fabric. Then it's time to go into production, making the pattern, sewing and putting it together. It's a very time-consuming process – making some of the more popular animals like the Nutcracker mice or foxes usually takes me around a week, but for a large commission it can take up to four weeks or longer.
What does a typical day look like for you?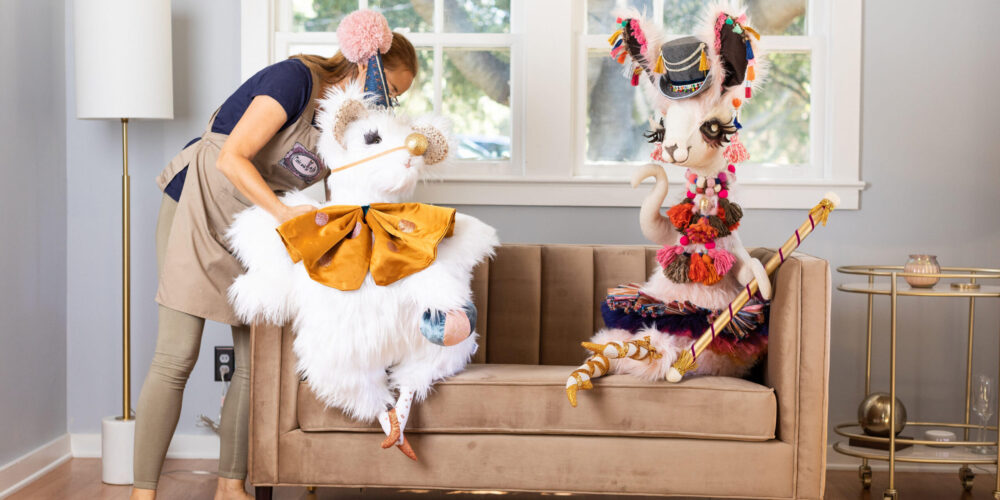 When I'm in my studio, I'm very focused – I only have a small window when my kids are at school, so that's my private time. I don't get on the phone or get distracted by a computer; I just work. Balancing having children and running my own business is hard; some days are better than others, but my kids always come first. That's why I'm often working extra hours or on weekends, making sure I can deliver to my clients on time. If I had to say what the most challenging part of running my business is, it's time – there's never enough of it.
What dreams do you hope to achieve with Mints & Mills in the future?
I just want more people to get to know about it, because it's such a special craft. I feel proud of the accomplishments I've made with the brand so far, being accepted into one-of-a-kind curated shows, and I think it's a world that should be shared.
What advice would you give your five-year-old self?
As a child I was always creative, always making stuff, and later in life creativity helped take me out of a difficult place. So, I would say, "Trust that creativity is going to be a strong power in your life, and that it's going to help you overcome things."
Katherina is working on a very exciting bespoke commission for the club, our very own giant Purple Dragon, which will be making a very special appearance for Christmas.
To learn more about her incredible pieces, visit mintsandmills.com