In a world where time passes all too quickly, ELLIE FAZAN speaks to photographer and Purple Dragon member Susheel Schroeder about capturing the everyday – the days that might otherwise be forgotten…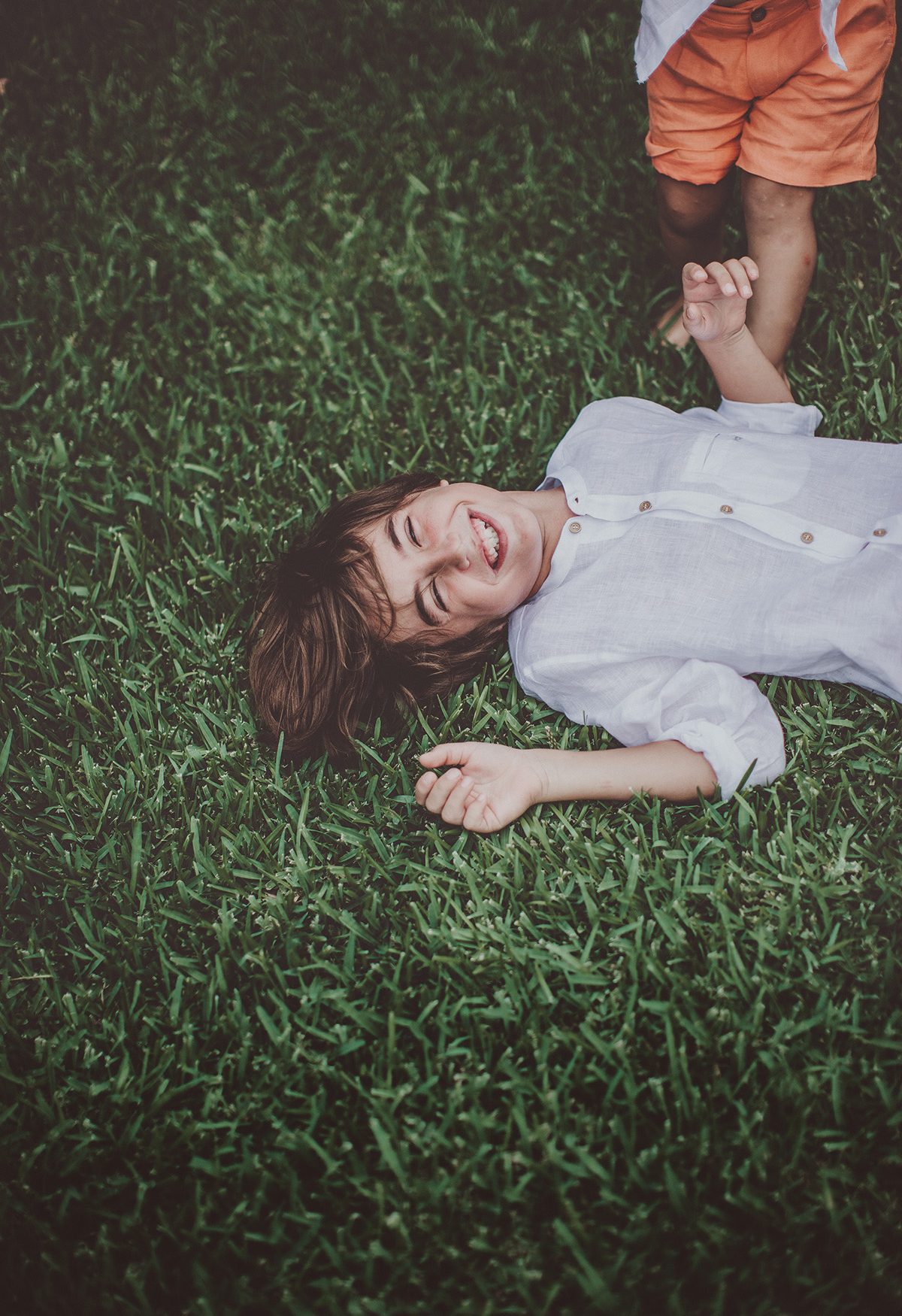 Susheel Schroeder
Professional photography shouldn't be reserved for special occasions; it's the simple interactions and the day-to-day that make up most of our time and deserve to be captured more often. Those are the days we will forget," says photographer Susheel Schroeder. As a mother – she has a young baby and a toddler – she has a deep understanding of family life, while her training as a documentary photographer (she's currently working on a series about birth trauma and maternal health in the UK) adds a storytelling element to her work. Hers are pictures, one feels, that capture things both beautiful and real.
"I feel really privileged to be trusted with capturing important moments in family life," she explains. "Being a family photographer works well with having a family of my own. I choose my own hours and I can work in the evenings when my children are sleeping. But it's also important to me as a creative outlet and gives me perspective on my role at home. I am able to manage both because I only book a limited number of sessions a month, but I wouldn't be able to do it at all if I didn't truly love it. I think being a mother makes families more comfortable having me around because they know I understand how it is to have small children. I understand if we have to reschedule because they're unwell, or that I need to be mindful of not giving a baby more attention than their toddler sibling. I get better photos when people are more relaxed, so I think it helps a lot in that respect."
Portraiture was one of the first styles of photography, with deep roots in European painting long before that. But while the image of the family has evolved over time, the way of recording it hasn't quite kept up. The most common type of family portraits are artificially lit, posed studio shots, which in truth aren't so different from the staid portraits of 400 years ago. But Susheel's aesthetic is different: "My pictures have always had a documentary style to them but they've definitely become more emotive since I started working with families.
I use light and shadow to create intimacy in photos – natural light falls on faces more softly than any artificial light can – and I prefer to take pictures of people in their homes amongst their own things. People are naturally more comfortable in their own environment, where they are for the majority of the time spent raising their children."
In an age when our mobile phones make us all photographers, taking hundreds – if not thousands – of photos a week (InfoTrends estimated that 1.2 trillion photos were taken in 2017), it might feel like the era of official family portraits is over. But isn't it exactly this that makes portraiture so important? "It's nice that we can document our lives so easily with our phone cameras," says Susheel. "But it means we are rarely in photos ourselves, save our own mirror reflection now and again. I feel strongly about getting mothers into photographs with their children because we're all too often the ones taking the pictures. When we look back at them we'll wonder where we were. Motherhood has taught me many things, but more than anything it has made me appreciate the fleeting nature of time. I'm watching it pass in a physical sense now, seeing it in how my children grow. That's why photos are precious, and it's important we take them. They are a record of a time we will never get back."
These beautiful reflections on motherhood and the transient nature of time aside, many pictures we take ourselves will never make it off our phones or computers – a generation of pictures consigned, as it were, to a digital dustbin. A professional session can provide hard copies of pictures, but a good photographer will also capture something that you simply can't. "My heart swells when I see a photo I know someone will love," says Susheel. "Particularly of mothers and their children because I know that feeling myself, of true surrender to life as it is now. The glorious days and the difficult ones.
The expectation of saintly patience and the enduring selflessness. Of knowing it too shall pass." And of course, these precious moments pass all too quickly.
"That's what makes family photography the most valuable kind of photography. Those photographs will endure and matter to us more than any others. Collectively we can elevate and celebrate other kinds of photography but for each of us personally, when the time or the people in our photographs have passed, our love for them will grow. They will increase in value to us as time passes. That's why I prefer to take editorial-style family portraits – so that we can appreciate them for their beauty now and their poignancy later."
As mothers know only too well, despite the joys of being a parent, motherhood can be a lonely time. "Naturally a mother's focus is her children, but it's often at the sacrifice of any focus on her. And that's a difficult thing, particularly postpartum.
I always ask mothers to look at my lens so that amongst all of the pictures of her looking at her children, she is there too.
I hope it makes them feel that I see them."
Contact Susheel Schroeder via her website if you'd like to know more. Her in-home sessions start at £395 and include 50-plus edited digital images. susheelschroeder.com
MAKING MEMORIES
Whether you prefer paintings, drawings or photographs, there's someone who can capture the spirit of your loved ones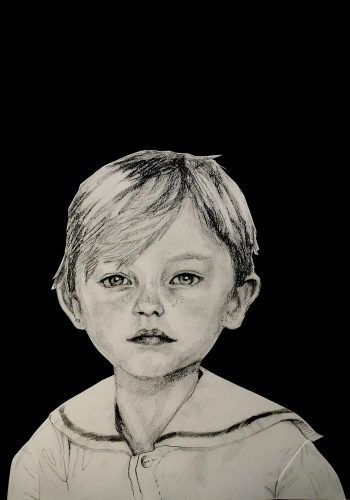 REBECCA IVATTS
"Every child is unique and I relish the challenge of capturing something of their character. I like to meet the children first and then take photos, using these to work from in the studio," says Rebecca Ivatts. Alternatively, if you have a particular close-up photo that you would like immortalised, she is happy to work from that too. Combining classical draughtsmanship and bold backgrounds, her children's portraits offer a fresh, contemporary twist on this traditional art form.
rebeccaivatts.com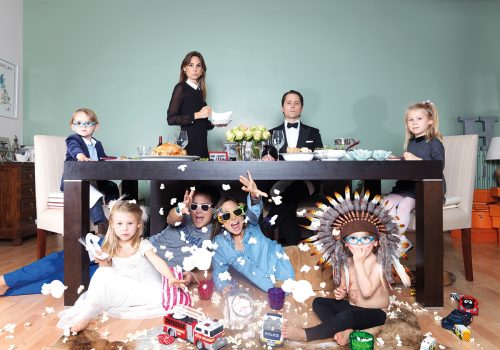 ALEXANDRA DIEZ de RIVERA
"Each portrait has a unique storyline, so the first step is to brainstorm with the family I am photographing about the right theme for their picture, one that reflects their personality and lifestyle," says Alexandra Diez de Rivera. "Once we've decided on a story we think about the details – the wardrobe and props." Part family photograph, part magazine shoot, her surreal portraits have been featured in Vanity Fair, FT Magazine, Shanghai Daily and Le Point.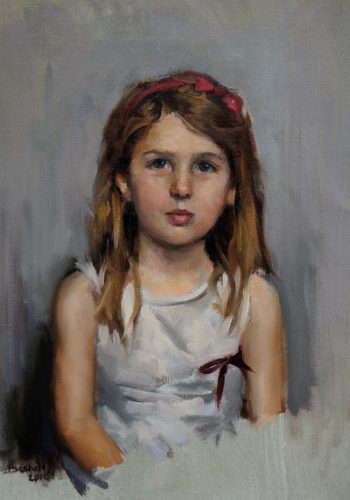 NICK BASHALL
"The beauty about drawing and painting children is that they don't care at all about how they appear and just want to have fun," says Nick Bashall, one of England's leading portrait painters. "It's crucial to keep them animated and retain their interest, so we chat throughout." Exclusively represented by Fine Art Commissions, St James's, Nick's many illustrious commissions include
HRH Princess Anne and HRH Princess Michael of Kent, but he is also renowned for his portraits of children, in both oil and charcoal.