How to prepare
your child for the return to school
With schools set to re-open on March 8, a return to the classroom has never been more widely anticipated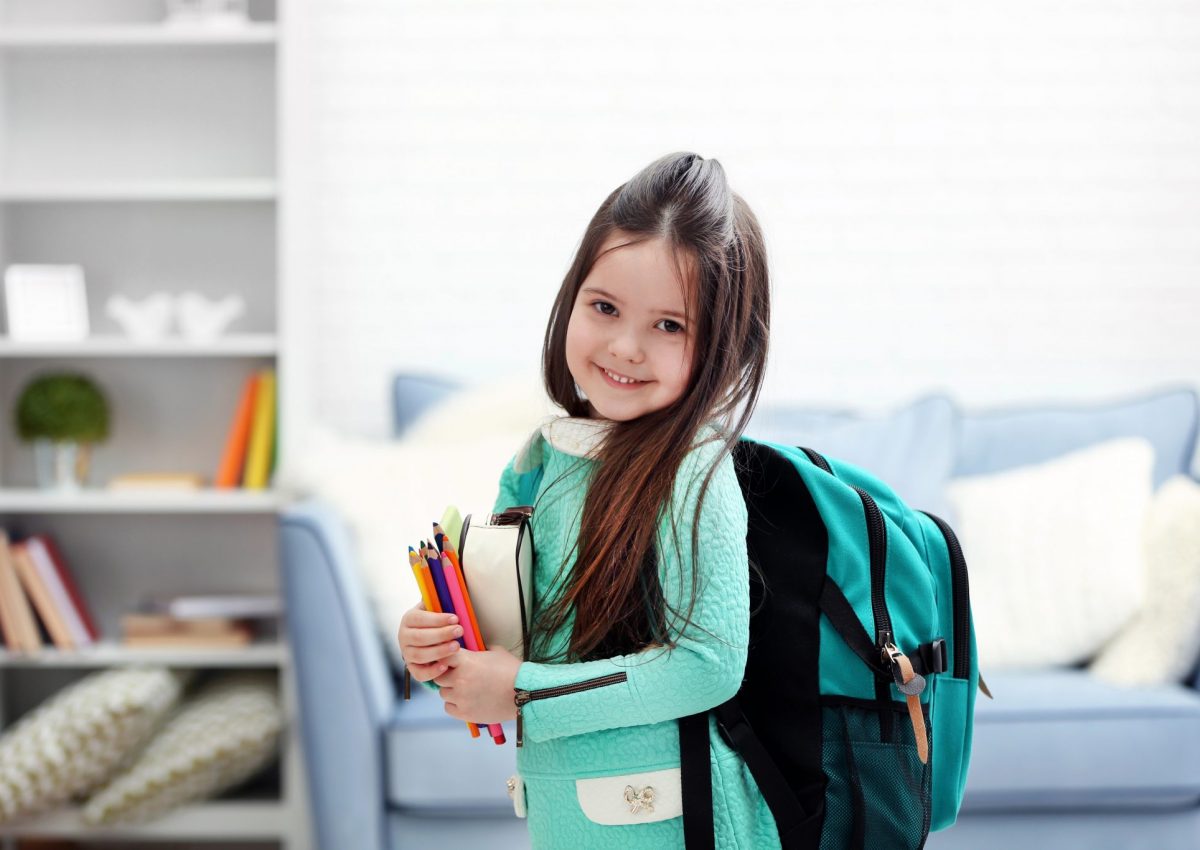 Research from EdTech platform MyTutor found that 26% of British parents believe their child is scoring lower since the disruptions made to learning by the pandemic. On top of this, nearly 4 million parents feel that their child has anxiety about returning to school.
Dr Hayley van Zwanenberg, child and adolescent psychiatrist at the Priory Wellbeing Centre Oxford, says that parents should be using this next week to help manage their children's fears. "If you have a young child who is in primary school and who seems anxious about going back to school, try to talk to them as frequently as possible about school," she explains. "Discuss fun memories you have of their teacher and little stories you have of them and their friends. This will ignite nice memories and help your child to get enthusiastic about going back.
"Additionally, encourage them to contact their friends over a video call," she adds. "When they're little, think about setting up a game for them to play together. That way they'll be playing with their friend even if they aren't in the same room."
Alexa Toy, an innovative educator, writer and speaker, says anxiety and fear plays a large part in our ability to learn, both affecting academic performance and in extreme cases, even the ability to engage with experiences (either school or other).
"The key thing for parents to do at home is to try and alleviate these anxieties," she explains. "Use this next week to talk about positive school memories and stories, but equally be aware of not allowing school and the return to school to dominate conversation. If your child is feeling anxious about it, they don't want to be constantly reminded."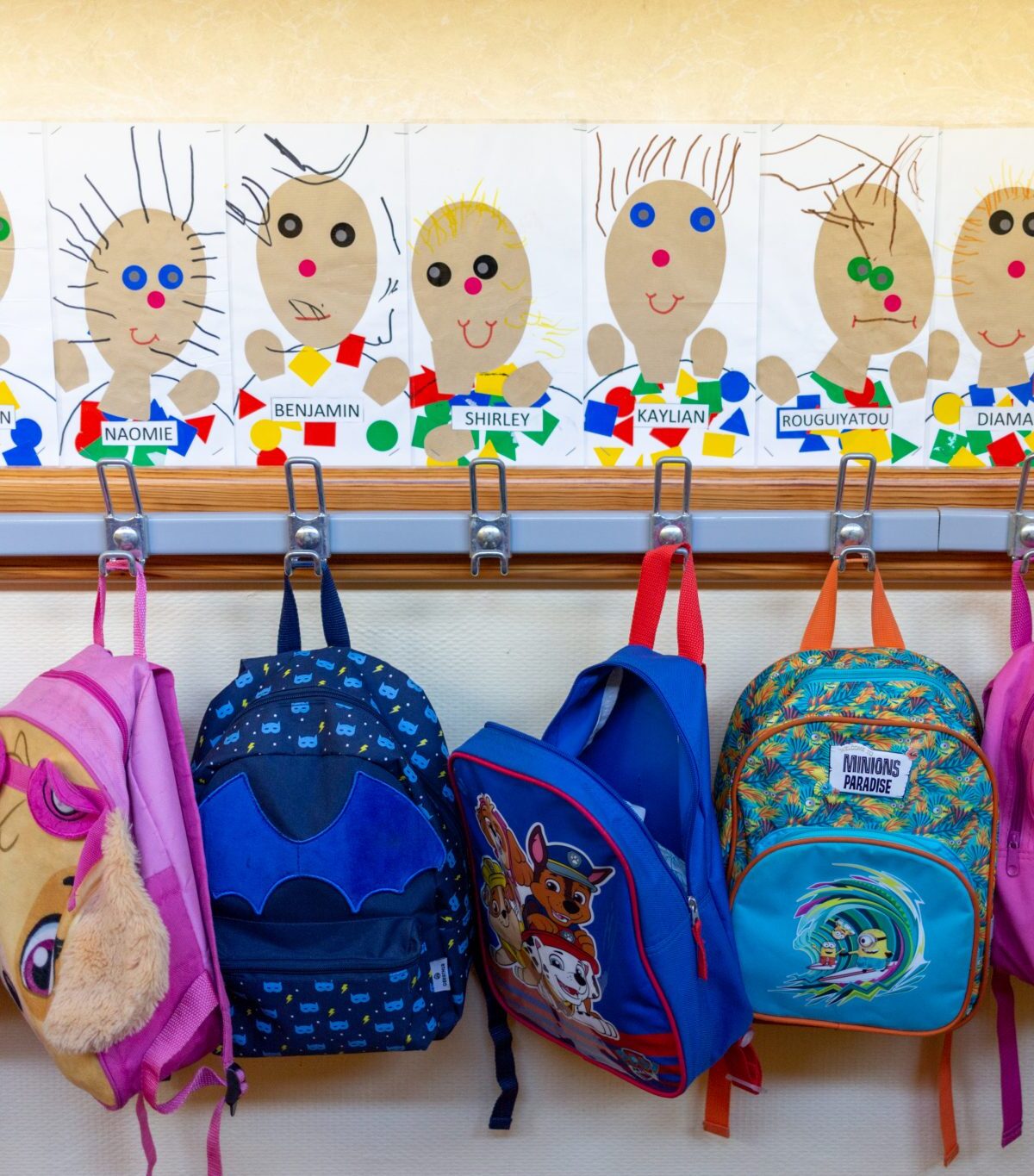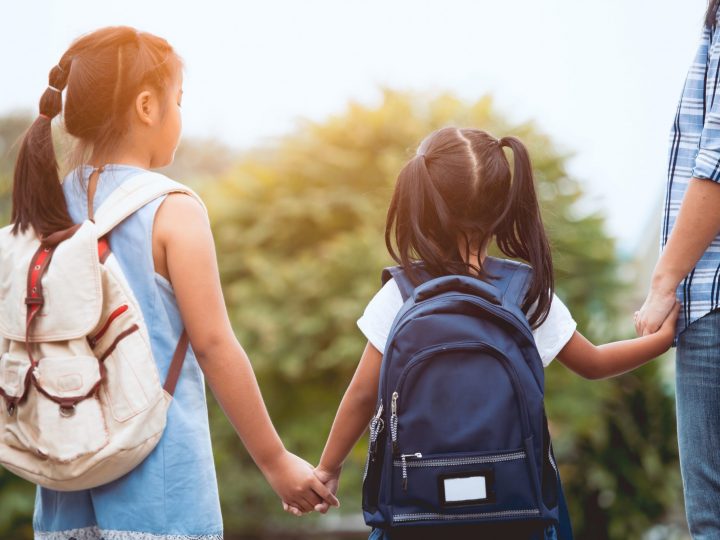 "Nearly 4 million parents feel that their child has anxiety about returning to school…"
POSITIVE REINFORCEMENT
Parents can introduce gentle questions, such as 'do you remember when you really enjoyed this project?' They can also talk about things they used to love when they were at school. It's important to invite children to ask questions, allowing them to direct the depth of conversation. It's also a good opportunity to reassure them that what they're feeling is perfectly normal.
Toy suggests conversations in which parents can offer comparisons are a good idea. For example, you could say: "I often get butterflies before I go skiing each year because I haven't done it for a while. But, as soon as I'm on the slopes, I remember how wonderful it is."
Over the next week, try and incrementally get children back into the school routine too. Earlier bedtimes, wake-up times and less screen time, as they move into this transition period. Toy suggests one idea could be to start gamifying everyday routines, such as asking children to get dressed in their uniforms in the quickest time possible, or packing their bags with one hand tied behind their back. This will bring some fun back into the routine, a great tip if you have children who enjoy an element of competition.
Some children might also allude to missing being at home, once they start back at school. Toy suggests organising something fun for the weekend, which you could all look forward to and experience together as a family. This could be something simple like a baking activity.
ACTIVITY IDEA: MANTRAS
"Mantras are a great way to encourage positive reinforcement", says Toy. Children can select a few ones from the list below and write them up as a poster, say them out loud at the start of each day or simply stick them up around a mirror and have them as visuals.
I AM…
Honest
Friendly
Wonderful
Strong
Brave
Optimistic
Appreciated
Loved
Important
Successful
Bold
Determined
Positive
Kind
Funny
Helpful
Focused
Respectful
Generous
Hardworking
Fearless
Caring
Intelligent
Ambitious