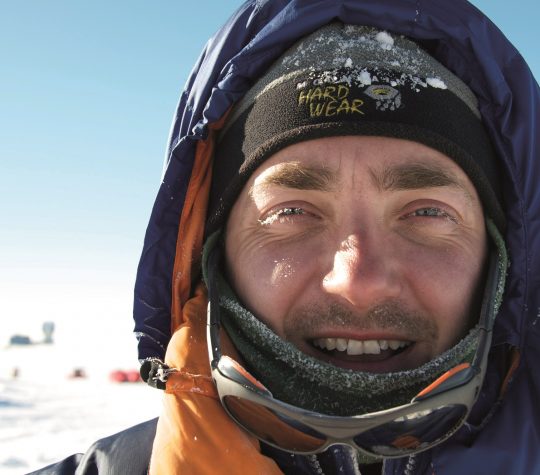 Professor
Chris Turney
Chris Turney is an explorer, scientist and
author. Known for his pioneering work on
environmental change, he also led a
famous expedition to Antarctica which
became a 'fight for survival' amidst dense
ice. Chris is father to Cara (21) and Robert
(17) and lives in New South Wales, Australia
What inspired your love of science and exploration?
From an early age, I loved tales of discovery. As a kid, I would bury myself in ripping yarns from history involving explorers, scientists, archaeologists and inventors; I couldn't get enough of stories where the heroes disappeared from civilization and returned with new discoveries in hand.
What has been the most incredible moment of your career so far?
The discovery of a new species of human of short stature known as the Hobbit (or Homo floresiensis) on the Indonesian island of Flores was a definite highlight. I led the carbon dating of the find and found they survived until modern humans arrived on the island. But there is a suggestion the hobbits survived until the Dutch settled there, just a couple of centuries ago. Imagine that? Another species of human on the planet in historic times. Even just the possibility blows my mind.
How important is scientific discovery in shaping our future world?
We live in an age where society is crying out for scientific solutions to global problems. The urgent need to transition to a carbon-free economy, the development of new drugs to combat disease and improved agricultural yields to meet the needs of a growing world population are just a few of the many challenges we face. Worryingly, there is a long-term decline in students studying the STEM subjects (science, technology, engineering and mathematics). Society needs science, but scientists need to do a better job explaining how and why it matters.
Your highly publicised 'Australasian Antarctic Expedition 2013-2014' ended in peril when your ship became trapped in severe ice. What was the most terrifying part of this ordeal?
We set out to explore the changing environment in the Antarctic. Over 4 weeks we completed a number of scientific firsts, across the the stormiest seas on our planet. Finishing our work we headed home flushed with success, only to meet a massive outbreak of ice out at sea, puncturing the hull of the ship and trapping us against the coast. Over the first few days, things went from bad to worse. We suddenly found ourselves in a perfect storm: a drifting ship, roaming icebergs, a rip in the hull and blizzard
"We suddenly found ourselves in a perfect
storm: a drifting ship, roaming icebergs, a rip in
the hull and blizzard conditions. We were in a
highly dangerous situation."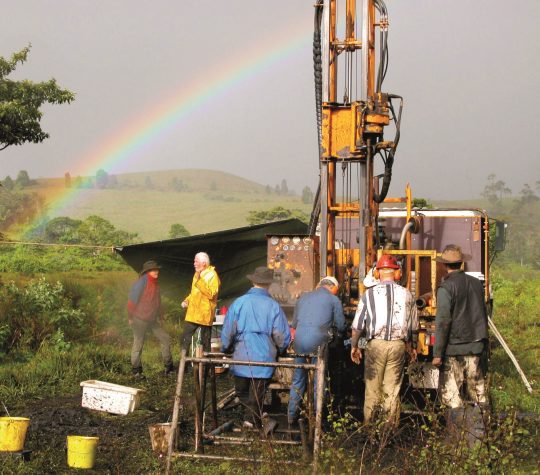 conditions. They all conspired to ramp up the fear in the vessel. And the worst thing of all, my family was with me (my wife Annette and children Cara and Robert). We were in a highly dangerous situation. I would have given anything in the world to have had them safely at home. After ten tumultuous days, thankfully we made it back safe. We shared an incredible adventure together and I really am very lucky to have them.*
What piece of advice would you offer a budding scientist of the future?
Don't be scared to follow your passion. There is always someone who will tell you why something won't work. Go out there and prove them wrong.
Describe your daily routine?
Annette is an early bird, so we're often both up by 6am. We usually have a cup of tea first thing and chat about the day ahead. We live one block back from the beach and can sometimes hear the surf rolling up the beach and smell the salt air which is a wonderful way to begin the day. I take the train to work in Sydney which is a stunning journey through the 'Royal', the second oldest National Park in the world. Morning is when I am most creative so I try to avoid emails and spend the time either writing a research paper or my new book. My daughter Cara is studying at the same university that I work at so we often grab a coffee in the afternoon.
What's your favourite travel destination?
For a natural environment where I can just turn everything off, there is a wonderful place called Omapere on the Hokianga River in the far north of New Zealand. It's a very special place, near the Kauri Forests, with a breathtaking view of the sand dunes.
If you could take 3 items on a desert island what would they be?
Wherever I go I have some pictures of the family and these would be an absolute must. I need my morning coffee just to think so I'd also take my fieldwork coffee machine. And I'd be lost without a book. I think probably War and Peace – I'll never get round to reading it otherwise!
If you could pass one piece of advice on to your children, what would it be? Be inspiring. There's just not enough of it about.
christurney.com
@Intrepid_Sci @intrepidscience