SAMANTHA
CAMERON
Founder & Designer
Samantha Cameron is the founder of designer womenswear brand Cefinn.
An ambassador for the British Fashion Council and wife of former Prime Minister, David Cameron. She has had four children and divides her time between
Ladbroke Grove, London and Chipping Norton, Oxfordshire.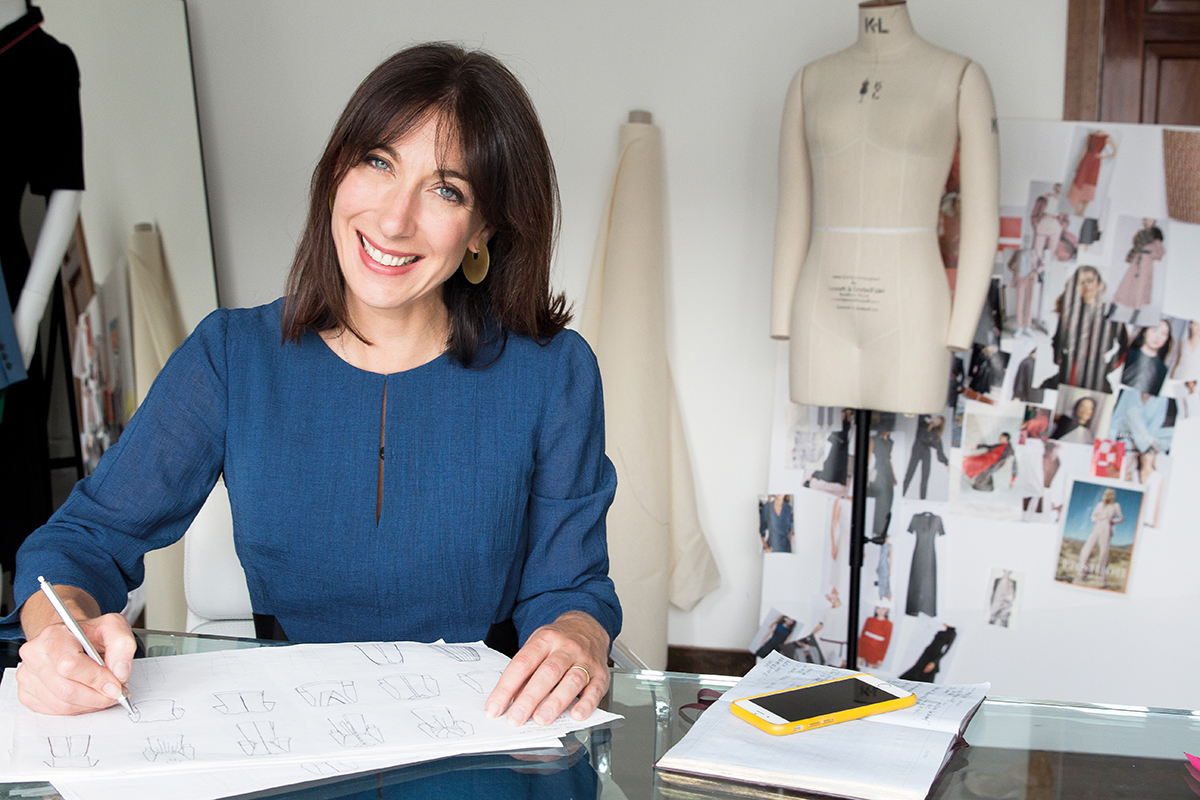 "Starting my own business has definitely been the toughest thing I've done. When I presented my first collection to Net-a-Porter and Selfridges and they both bought it, that was the most exciting moment."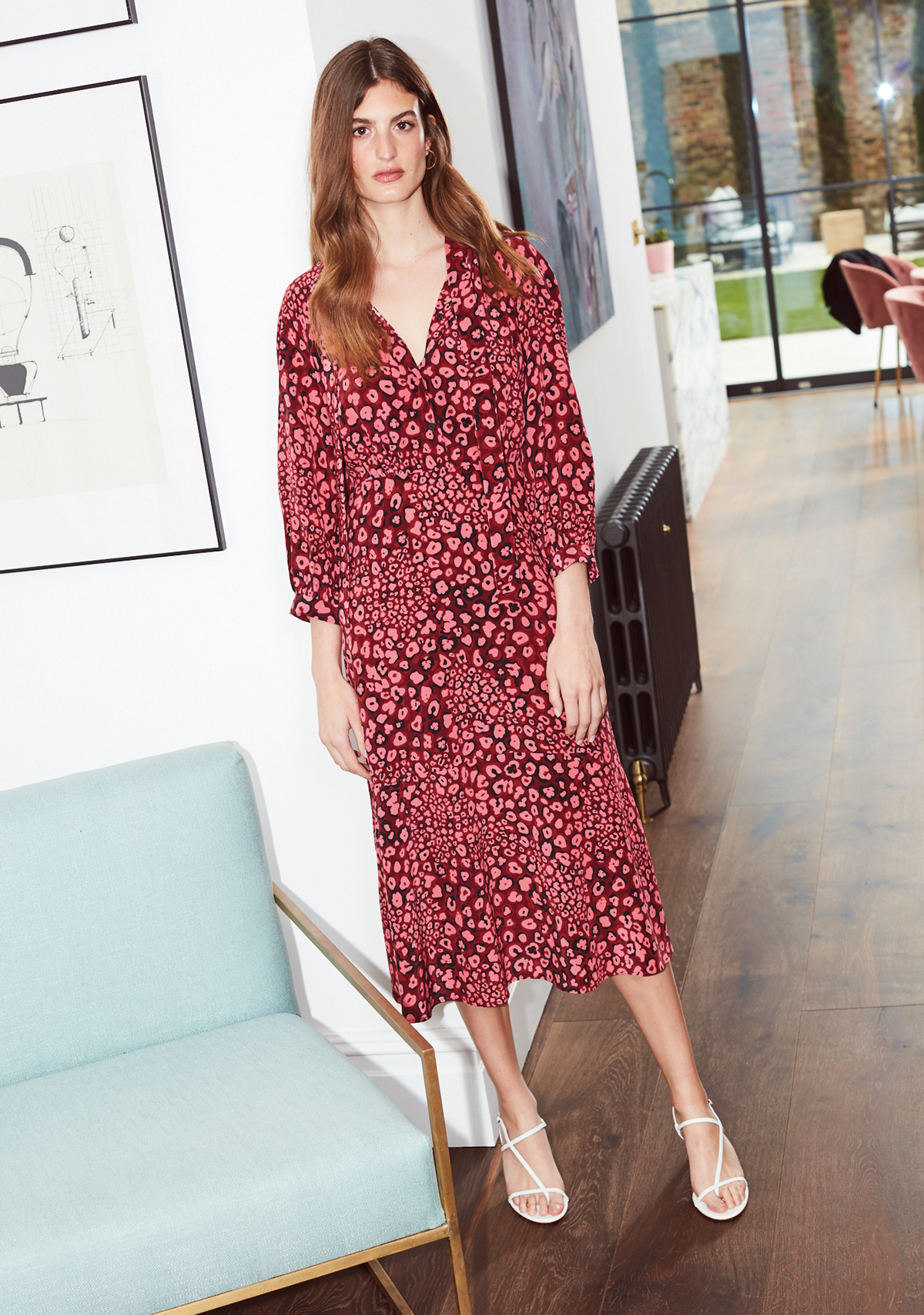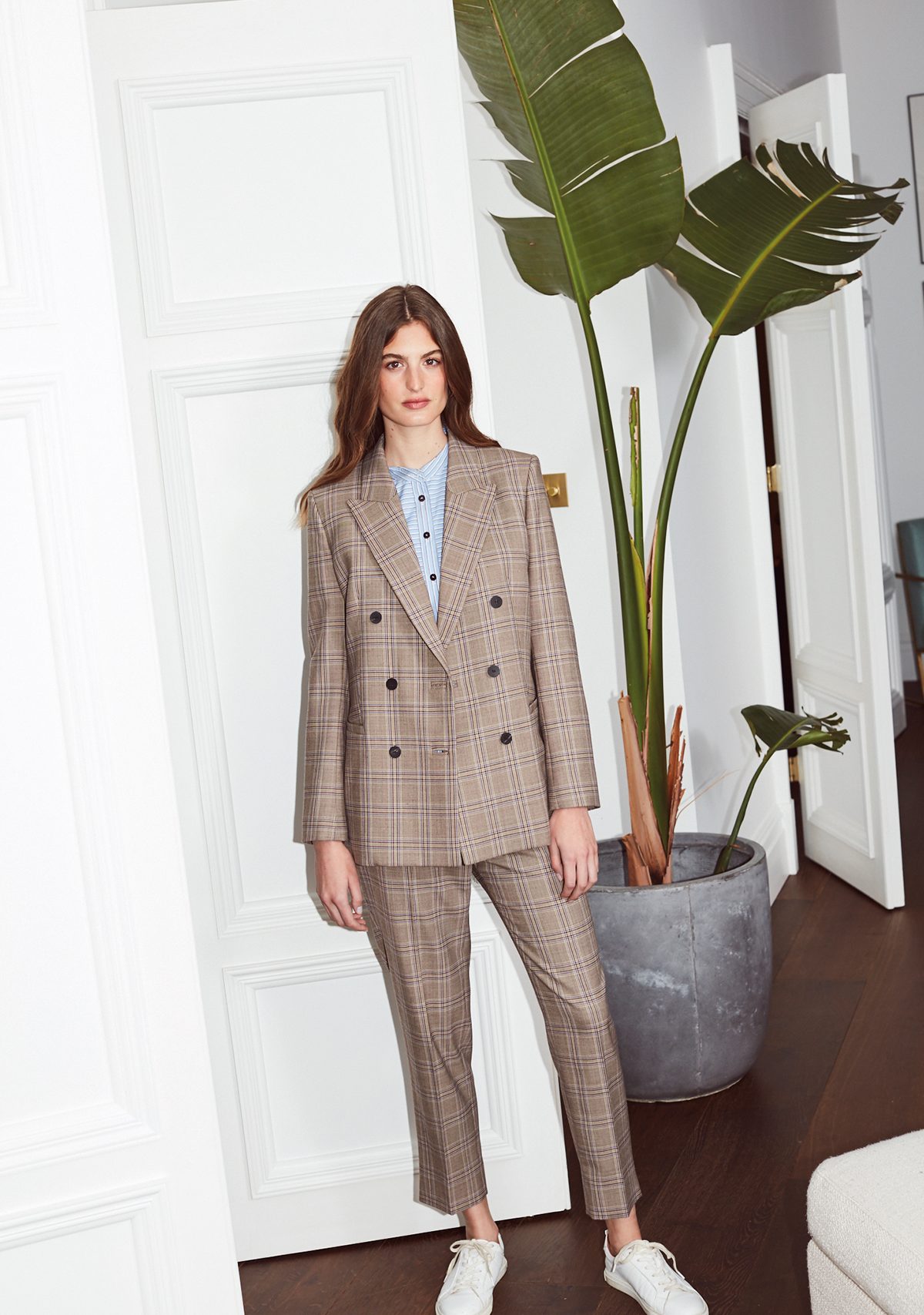 You founded contemporary womenswear label Cefinn in 2017, what inspired you to start the brand? I always wanted to be a fashion designer. I studied fine art for my degree, then became the Creative Director at Smythson. I took a break when my husband was Prime Minister, but took the time to learn pattern cutting and formulate a business plan. I've been a busy, working Mum for years and this was the inspiration for the brand itself. A versatile, high quality uniform of dresses and other pieces – washable, classic, easy-to-wear but with a modern twist. A lot of thought has gone into the detail.
You are frequently named in the Best Dressed lists, by the likes of Vanity Fair and Tatler. How would you describe your personal style? I'm quite tall so I tend to wear long, tailored dresses and trouser suits. I really enjoy bright colours and graphic prints. My style is a minimal, androgynous look: I love mens' tailoring brought into womens' fashion. I always have a great blazer – it makes you feel pulled together. My top style tip would be to wear things that you're comfortable in. The moment you look uncomfortable it's difficult to carry it off. I like to have a few key pieces for each season, a uniform, so I know what I'm going to wear to a party or to the office. I'm pulled in lots of different directions, so I try and simplify my style as much as possible.
How do you find the balance between family and working life – what's your secret? It's really hard. To say it's not tough you'd be lying. I'm lucky, I'm good at compartmentalising. When I'm at work, I don't fuss about family and visa-versa. I had a working mother, it had a down side but also huge benefits. You have to accept that everything is not going to be perfect all the time, there will be weeks when everything goes wrong. You also can't do everything. As a working Mum there will be periods in your life when you might not see your friends and extended family as much, or have an active social life.
How do you spend down time with the family? At the weekends, we do lots of cooking. My husband loves it, he's become a curry aficionado. We all like chilli, so he makes lots of fish and meat curries. Sitting down for meals together is a big part of family life. We also love to go to Cornwall – surfing, walking, cycling and being outside a lot.
How involved are you in the design process for Cefinn? I'm the only designer in the business, so very involved. I always look at all the international catwalks, but it's about choosing the right colour palettes. We spend a lot of time developing colours that are really flattering to different skin tones and that
co-ordinate really nicely throughout the collection. Thinking about our customers, it is women who are working in an office and need something either smarter or casual, women who don't work and need that everyday dress, but also women looking for smarter daywear. A lot of people buy Cefinn for weddings, birthdays and speech days.
Describe your daily routine? I'm an early riser. My alarm goes off at 5.45am, I try and do 20 minutes of yoga and have a bath before I get the kids to school. My eldest daughter goes to school on her own, but I take my eight-year-old. I'm normally at the office by 9.15am. It's only about 10 minutes from home. I then leave by 6.30pm to get home, see the kids and get to bed.
What has been the most incredible moment of your career so far? Starting my own business has definitely been the toughest thing I've done. When I presented my first collection to Net-a-Porter and Selfridges and they both bought it, that was my biggest achievement and the most exciting moment.
If you could pass one piece of advice on to your children, what would it be? Teach your children not to be scared of failure. You're never going to take any risks in life if you're constantly hampered by a fear of failure. People expect children to succeed perfectly and as an adult in real life, that can be a down side.
www.cefinn.com, Insta @Cefinnstudio