THE WEEKENDER
THE PIG
AT BRIDGE PLACE
Steeped in rock n' roll tradition, playing host to the likes of Led Zeppelin and Pink Floyd in the '70s, this striking 17th-century Jacobean mansion has been transformed into the latest instalment of Robin Hutson's Pig portfolio, The Pig At Bridge Place.
Words: Emily Seares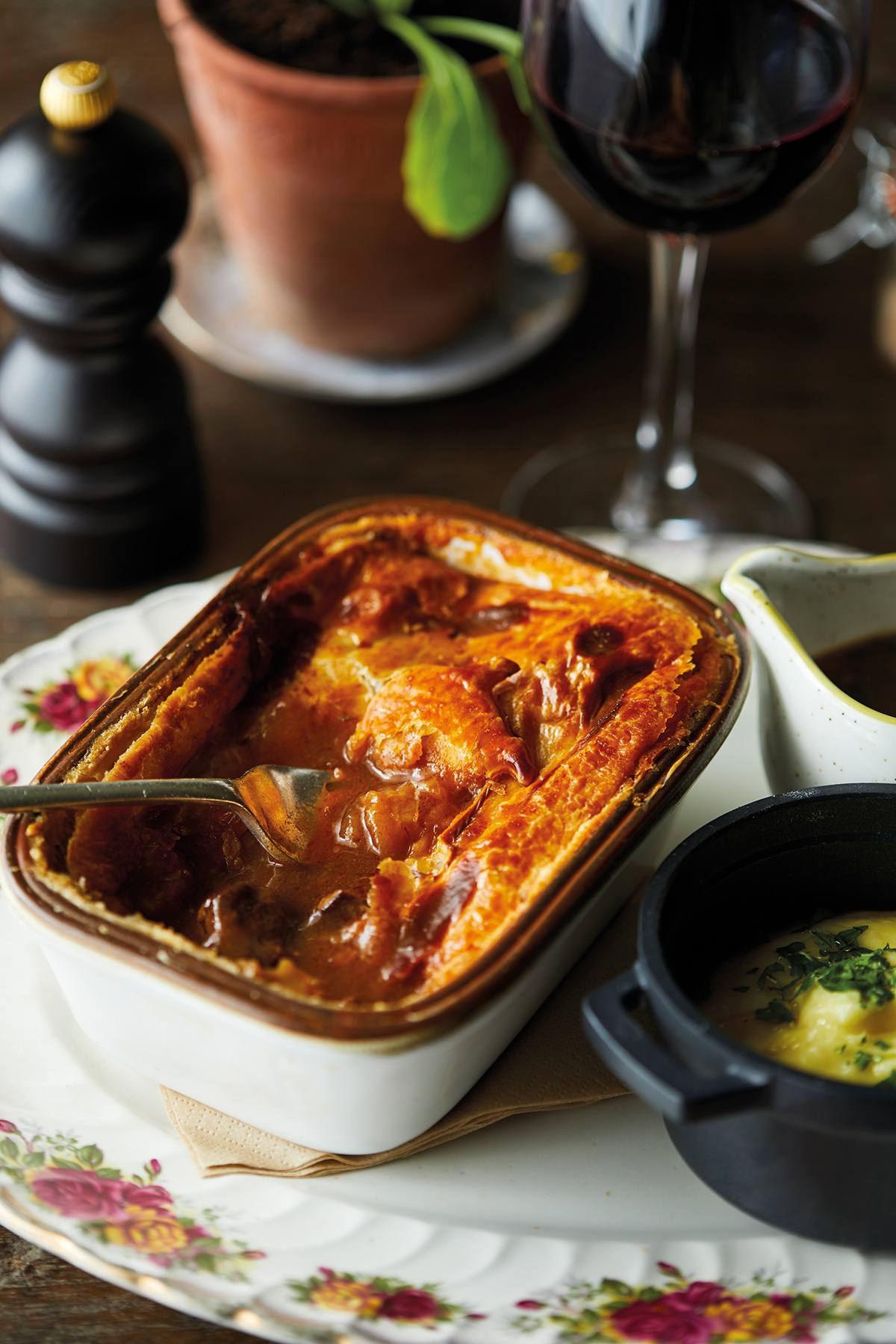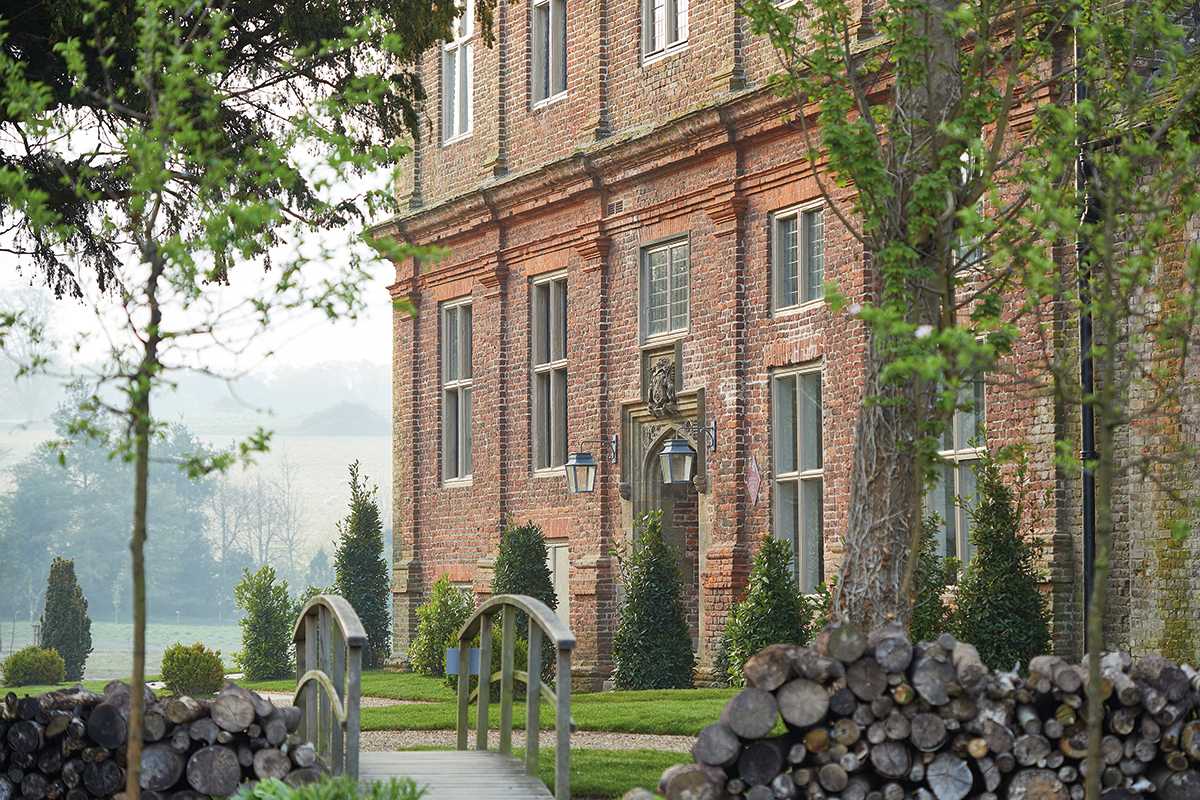 WITH A FOCUS on quality and attention to detail, synonymous with The Pig brand, interiors have been overseen by acclaimed designer Judy Hutson, whose signature style has given The Pig its unique brand of effortless, laid-back chic.
Formerly Bridge Place Country Club, the venue is located just a few miles south of Canterbury, in the Kent Downs Area of Outstanding Natural Beauty. With a host of family-friendly activities on the doorstep, such as horse riding, cycling and sailing, the hotel offers beautiful views of the rolling Kent countryside, known as 'the garden of England'.
The venue has a luxurious, country house vibe, with the main house hosting a wealth of period features including large fireplaces, secret stairways, panelled rooms and endless nooks and crannies. It features 29 bedrooms – seven of which are Hop Pickers' Huts, with a rustic, back-to-nature feel built from reclaimed materials. These can be reached via a hand-crafted wooden bridge, overlooking a picturesque brook.
If you're after total relaxation, Potting Shed massage treatment rooms are just a stone's throw from the kitchen gardens, offering a range of indulgent and revitalising treatments.
As with other Pig locations, the kitchen garden and restaurant sit at heart of the offer, fusing premium service and dining with a strong ethos of sustainability.
With a farm-to-table food concept, ingredients have either been homegrown in the gardens or sourced from Kent's finest producers, all within a 25-mile radius. The menu is driven by the kitchen gardener/forager and chef, with a focus on fresh, in-season and uncomplicated kitchen garden food.
The menu also celebrates English wines, many of which are sourced from the 50-odd vineyards in the surrounding area. It's no secret that major French wine houses are actively investing in the area, due to a similar climate and soil composition to the Champagne region.
Whether it's luxurious, homely relaxation you're after, or an active break with the family offering a tasty life-lesson in sustainable eating, The Pig At Bridge Place provides rural, rustic charm in abundance.
The Pig At Bridge Place Bourne Park Rd, Bridge, Canterbury. CT4 5LF Tel: 01227 830 208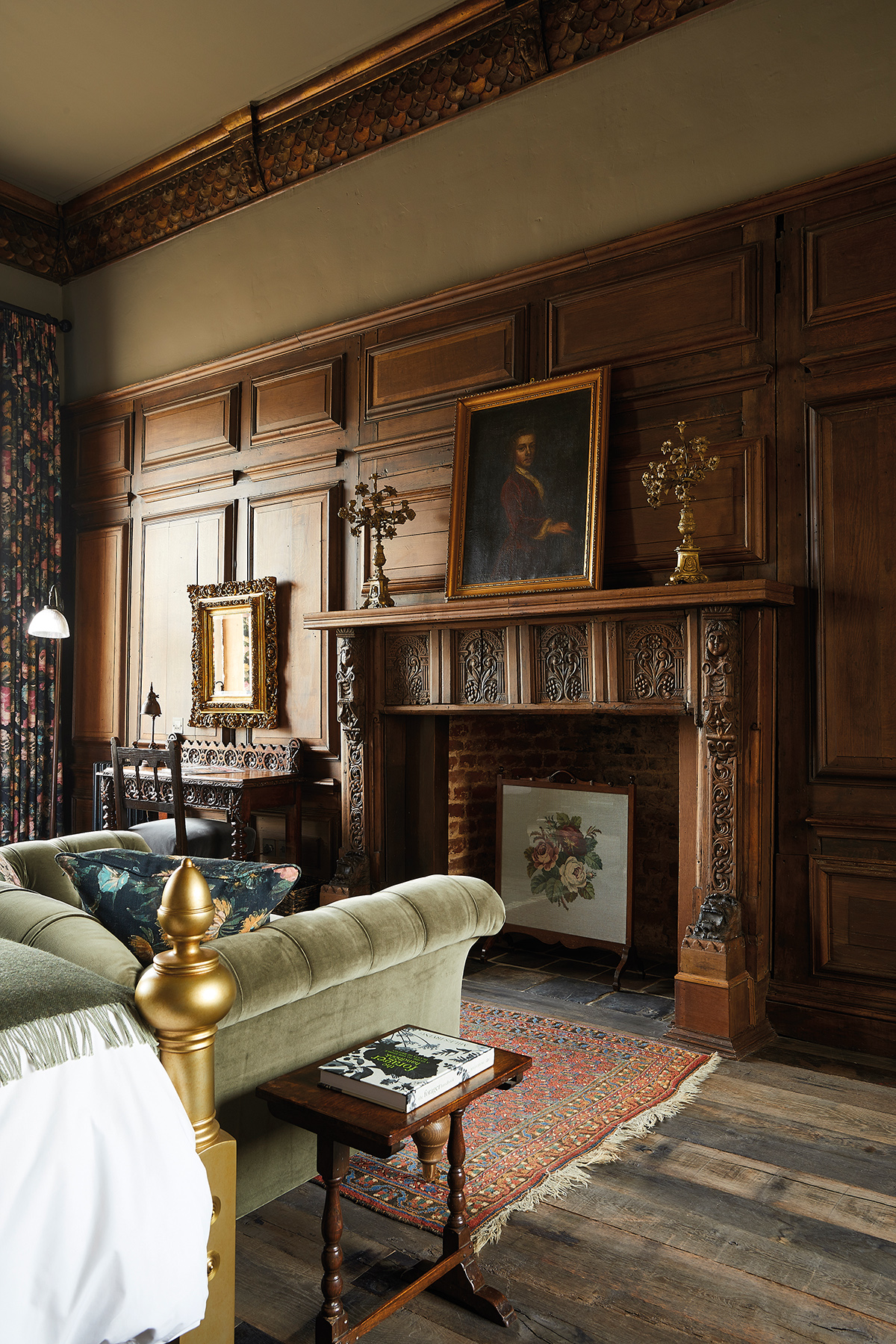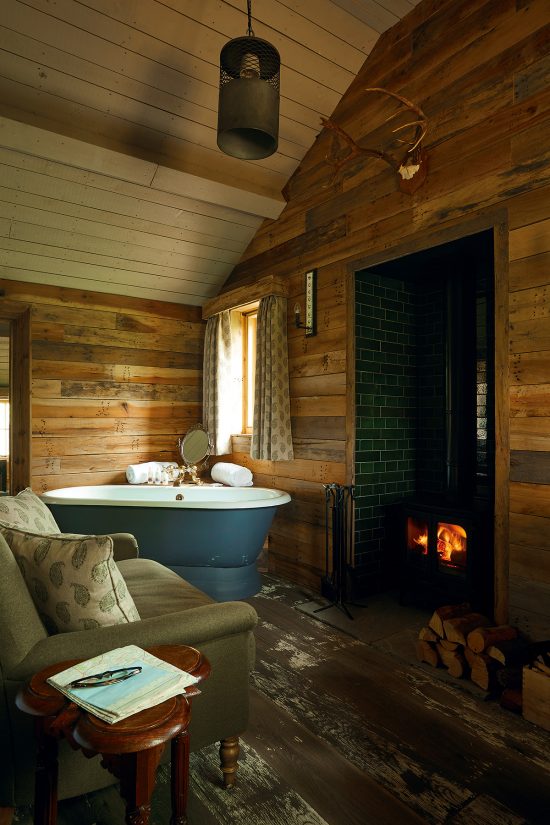 With a farm-to-table food concept, ingredients have either been homegrown in the gardens or sourced from Kent's finest producers