SARA WARD and her family have transformed their West London terraced house into Hen Corner, an urban smallholding complete with 20 hens, two colonies of honey bees, a fruitful kitchen garden and a micro-bakery. Each week Sara welcomes guests through her schools programmes and courses for both adults and families, sharing the lessons she's learnt on the path to self-sufficiency. In a world wrapped in plastic, what can we really do to make a difference?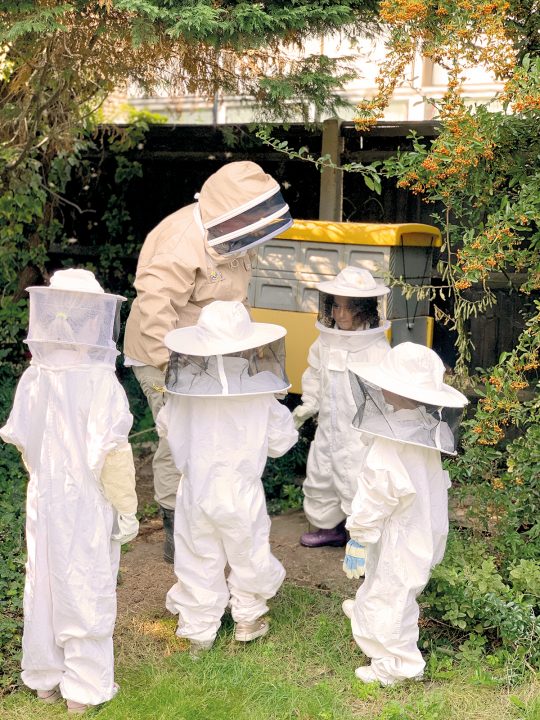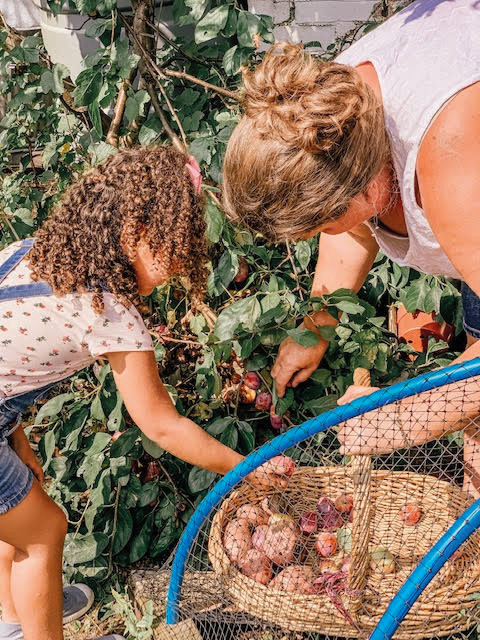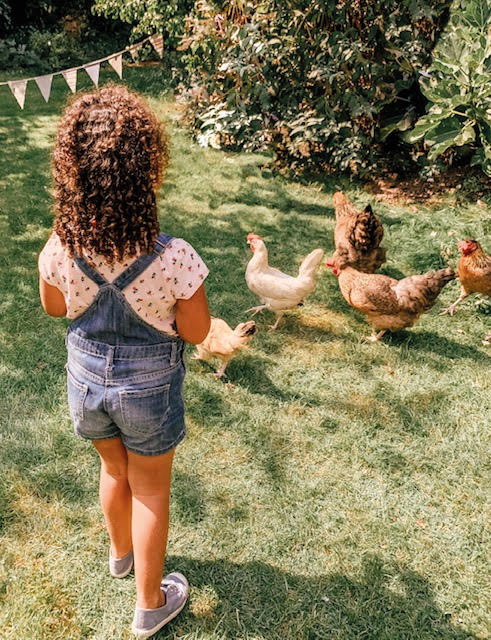 This started out as just a hobby, I had no idea my hobbies would inspire so many! The only thing that I wish I'd learnt sooner was to read food labels and not just choose our meals based on pretty pictures or persuasive advertising.
When I had children I began to ask questions Where does our food come from? What are the implications and issues around intensive farming, animal welfare, fair trade and air freight? Why did most of the food on my plate travel around the world to get there?
Self-sufficiency isn't easy We started trying to produce as much food as possible in our own back garden. After varying degrees of success with tomatoes, courgettes and potatoes, I adjusted our mission to produce just one family meal where no chemicals were used in production, absolutely no packaging was involved, plastic or otherwise, no one had been paid an unfair wage and the food miles were zero.
We wanted to do more than grow fruit and veg But steaks and sausages were out of the question. I thought chickens could work. Laying an egg a day means that the animal doesn't have to die for your dinner, and they would be quirky pets that showed our children where their food came from.
We never planned to start a business Instead we had hobbies that we invited people to share, though over the years we've discovered a clear seasonal rhythm with regular tasks and opportunities throughout the year. We love to welcome people – if they are interested in what we are doing, then inviting them to come and explore new skills is only natural.
Our 'weakness' was our biggest strength When I decided to expand Hen Corner to become my full-time business, I felt that inviting people to my home, rather than a shiny professional kitchen or a full-size city farm, was a weakness – but I've since discovered that it's our strength.
If I can do it, you can too We want to encourage people to explore new skills: keeping bees, making bread and preserving fruit. It's really rewarding to see others start to develop in areas that we've supported them. We want to empower and equip people to pursue a similar journey toward sustainable living.
Hens are for everyone! During term time, we run courses for adults and invite schools to book sessions with us, and we make the most of school holidays and weekends by running family courses where children can learn alongside the grown-ups. We've consistently found that adults and children alike engage well with a strong sense of curiosity and a desire to learn and understand.
Timeless skills feed our soul and make us smile It's wonderful when a parent books in because their child is interested, and then the parent discovers a whole new world as they experience holding a frame of honey bees, cuddling a chicken or baking their own loaf of bread for the first time. It happens on most of our family courses.
Engaging with nature is an opportunity to reflect Being able to pick up skills that are thousands of years old can bring a sense of peace, especially in this age of technology, where so much is automated. Engaging with nature, looking back at how these skills have contributed over generations, is an opportunity to reflect, mindfully, on our past, present and future.
Learn more about Sara, her family and Hen Corner at hencorner.com