Play is a child's way of discovering the world around them, says
Candy Wellard, Purple Dragon's Group Head of Play. And it's not to be taken lightly…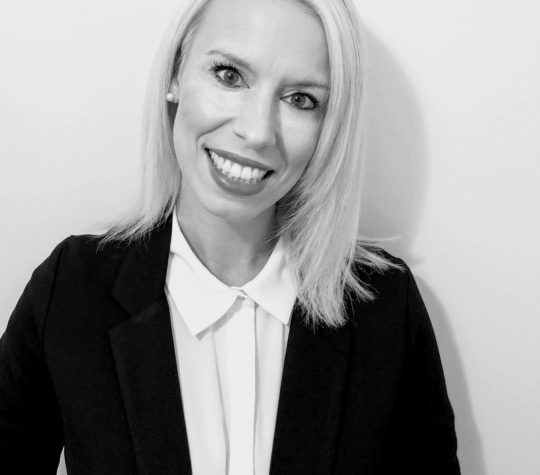 Candy Wellard
Purple Dragon Group Head of Play
From birth our experiences help shape cognitive development. We are born with 100 billion brain cells, but these are generally unconnected and not networked. Play experiences and learning through play supports the development of the child's brain as they explore, repeat and practise, mapping new connections within the brain.
Between two months of gestation and two years of age, synapses are produced at a rate of 1.8 million per second. At no other stage in life is the brain so receptive and responsive, so exposure to new experiences during this time is imperative for cognitive development and play plays a huge part in this. That's why I'm so passionate about engaging little ones in multisensory play.
Play is a child's way of exploring and understanding the world around them, developing knowledge and practising skills. It's an incredibly useful tool to support children's learning as this is how they discover the world around them. Our brain is sculpted by experience.
From a very young age, babies start to take part in exploratory play. The sense of touch is one of the first to develop. Babies start looking at the world in 2D and take things to their mouth to discover them in 3D. Older children engage in role-play to help their understanding of social rules and conventions. Learning through play offers a sense of adventure, and helps in problem-solving, sharing and working with others. It is integral to children's learning. As Einstein said, "Play is the highest form of research."
At Purple Dragon the new giant kaleidoscope is a wonderful multisensory opportunity, offering new experiences and transforming the world. It was inspired by founder Sharai's own childhood. She got one every Christmas in her stocking and was fascinated with how it could change the world around her.
As our world is constantly evolving, the way we play is changing too. My continued professional development reflects this through additional courses and research, most recently in play therapy, how play is developing alongside technology and toy trends. This all helps to ensure that Purple Dragon remains at the forefront of learning through play delivery and holds its status as the best family club in the world.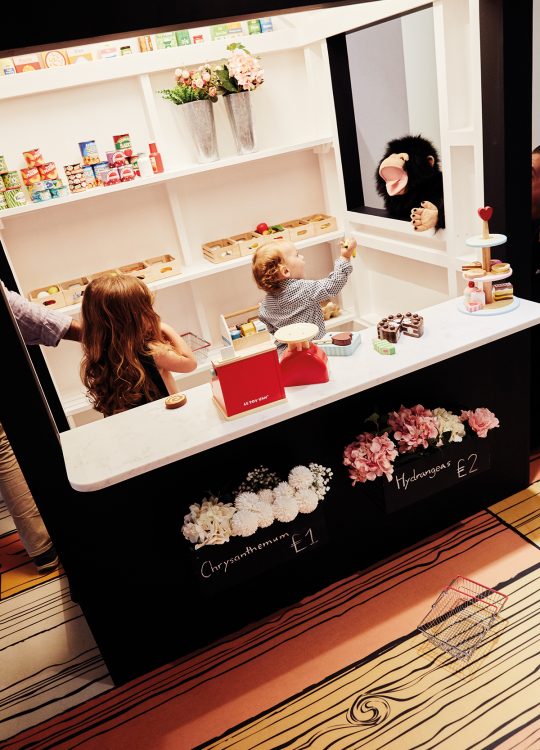 As Group Head of Play, I'm a memory maker, responsible for the elevation of the play experiences that we offer within the business. We take a holistic approach, looking at the design of the clubs, the toys that are in them, the activities we offer and how these are delivered. But because of my playful personality, sometimes I wonder if people think I just sit in the office colouring and testing out toys! This is an important part of my role but there is a lot of theory that goes on behind the fun; play is a serious business after all.
I originally wanted to be a child psychologist, so my undergraduate degree is in psychology, specialising in child psychology. To be an educational psychologist in the UK you have to also complete a teaching degree, so I then went on to complete this and teach primary school children. I then discovered there were careers dedicated to the world of children's play! As philosopher Emerson said, "It's a happy talent to know how to play," but in addition to having the talent of knowing how to play, I have the expertise to identify how to maximise play experiences for children and which toys to recommend.
At Purple Dragon children have the freedom to explore, create and discover. The clubs are informal play spaces where children are offered the opportunity to make their own choices. Our ethos follows a Montessori approach, with the aim of facilitating play rather than directing it; viewing and respecting children as much as our adult members, and allowing them to grow. Although Purple Dragon is not a formal educational setting, learning is an inevitable by-product through the extensive opportunities provided at the clubs.